Jesuit prepares to perform "A Few Good Men"
Jesuit Masque is just three weeks away from their 2016 Spring production of the 1989 Broadway hit A Few Good Men. Mark your calendars; the opening day is April 21 at 7 p.m. The show will run from April 21 to April 23. Each show will start at 7 p.m., with the exception of the Saturday matinee, which will start at 1 p.m. Both Jesuit and Academy students have been working together tirelessly since January after school with Jesuit Masque's theatre director, Richard Miller, to bring audiences a spectacular performance.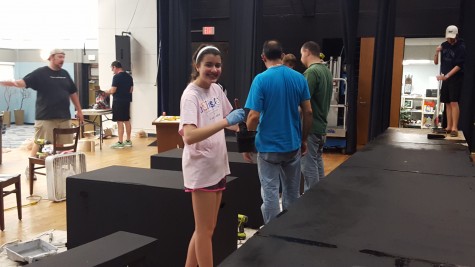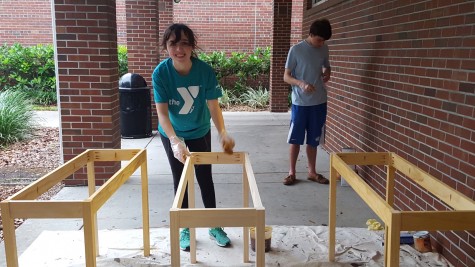 Cast members were excited to learn that NBC announced that there will be a live production of A Few Good Men in 2017. NBC will be teaming up with Aaron Sorkin, the writer of the play. Sorkin is probably best known for his prime time drama, The West Wing. He will be writing the script for the live TV production, which will be based off the play, not the movie.
Cast member and Jesuit senior, Austin Hernandez (12), who plays PFC Louden Downey was asked, "If you had the chance to audition for NBC's live production of A Few Good Men, which role would you audition for?" He answered, "I would audition for Corporal Harold Dawson, mainly because he's the type of guy I'd like to model my self into. He's tough, intelligent, and knows what to say and when to say it. The true essence of what a man should be."
When asked if she had ever seen the either the play, Academy student Evelyn Martinez (10) who plays Judge Julia Alexandra Randolph answered, "No, I haven't had the chance." Evelyn is among the 15 other cast members who have never seen a different version of their own production. Out of 18 cast members, only three have seen the movie version, and no one has seen the play version. Evelyn, however, says, "I'm really excited to see the live NBC production. I look forward to watching it next year." No air date has been announced for the live production and so far no one has been casted.