ACT Looms Ahead for Juniors
On April 9, many Juniors will be taking the ACT for the first time. For several of them, standardized tests like the ACT are very stressful because they are such an important part of getting into colleges.  Fortunately, the Junior class has been receiving tutoring for the test during their study halls once a week. Many students have also opted to take even more tutoring outside of school where they can focus on their weakest subjects.
"The tutoring that we do in school has helped me learn all kinds of little tricks for taking the ACT such as learning 'stop' and 'go' punctuation for the English section. I can also apply these tricks on the SAT and other tests," says Riley Gillis (11).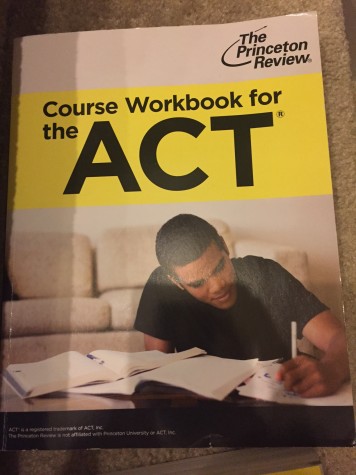 Junior Allie Weachter says, "I have been getting tutored at Disciplined Minds Tutoring since January. I go once a week for math and science, and once a week for English and reading comprehension. I know that it is helping a lot because my scores on my practice tests have greatly improved."
For most of the Junior class, they are most worried about having enough time to finish each section. The ACT is designed to make students crunched for time, and it can very stressful for students to pace themselves.
Hope Rossi (11) states, "I am most worried about not finishing each section in the allotted time. Standardized testing stresses me out in general, so having to put that stress aside and really focus on the problems will be hard for me, especially in a time crunch."
While April 9 will be the first time taking the ACT for most of the Junior class, some have taken it previously. These students will look to improve off of their previous scores now that they have experienced the test once.
"My first time taking the ACT was very stressful and not at all enjoyable especially because I woke up twenty minutes before the test started. This time I feel more confident and prepared, and I am going to give myself more time to fully wake up in the morning before I take the test," reflects Junior Olivia Valdes.
Taking the ACT on Saturday? Here are 4 tips for the ACT Science Test. https://t.co/E1NzqsYMuv #ACTPrep pic.twitter.com/PlOFKH1jL3

— ACTStudent (@ACTStudent) April 6, 2016