MAPS and RAK look to make their mark as the two newest Academy clubs
One of the changes that have hit Academy this year dealt with in-school clubs. The new club schedule gives students more elbow room in students' schedules, and allows them to pursue different interests with the student body. Although a few clubs have been cut from last year, two new clubs emerged to take their place in the hopes of creating passionate and educated students.
Random Acts of Kindness started from the imagination of sophomore Gracie Hancock. Not only does she plan to do different events throughout the year, but she hopes to, "make a positive difference in someone's life." They are still in the planning stages for most of their events, but look out for them in the future! This Blue 2 club hopes to not only inspire, but to mold their members into more caring members of the community.
Mentoring Alumni Partnering with Students is another new club that has appeared this year. The new senior English teacher, Mrs. Laura Frazier, announced this club during the club presentation earlier this year. Simply called MAPS, this White 1 club hopes to create opportunities for students to have a better understanding of what to pursue as a career. It is also a great outlet for students to interact with alumni from Academy and receive helpful tips for college and beyond. Throughout the year, there will be many guest speakers on campus for the entire school to take advantage of.
However, along with the good, comes the bad. Many clubs that were an impact last year have been cut due to various reasons. Hands For Others, Red Cross, and Empowering Women were a few of the clubs that were missing in this year's club presentation. Senior Kim Huber was unfortunately in a member of both Hands for Others and Empowering Women. Although she was one of the many displaced students looking for a club, she found solace in both of the new clubs this year. "I am so thankful these clubs were here. I was able to join and shape not only one, but two clubs this year. I am even the corresponding secretary for MAPS!"
Both of these clubs will undoubtedly help shape quality Academy students for the future. Although Random Acts of Kindness and MAPS are new, they have enthusiastic and involved members hoping to create an impact.
Leave a Comment
About the Contributor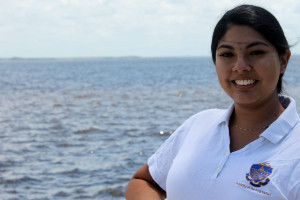 Sam Vargas, News Editor
Sam Vargas, a major contributor to the Golden Veins section of Achona as a student in Creative Writing in Fall 2012, joined the Honors Journalism Class...