2015 Underclassmen Honors Convocation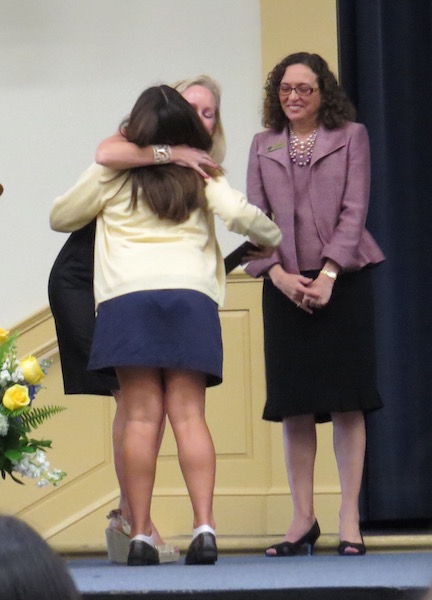 The annual Honors Convocation for underclassmen achievement recognizes outstanding students for community service, academics and character. While many cheered the girls on, only one award received a standing ovation: Sydney Wynne as junior of the year. The junior class was assigned to vote who they thought deserved the necessary recognition for being an all around extraordinary classmate, student and individual, otherwise known as "junior of the year."
Junior Camille Yodzis, a dear friend to our beloved sister Sydney Wynne, received the Sydney Wynne Memorial Scholarship. When asked about the honorary scholarship, Yodzis exclaimed, "I was honored to receive the award because Sydney was someone really close to me and it makes me feel like she is still with me."
The awards for fellow "Class member" of the year went to Gillan Garcia, freshman of the year; and Jenna Wiley, sophomore of the year.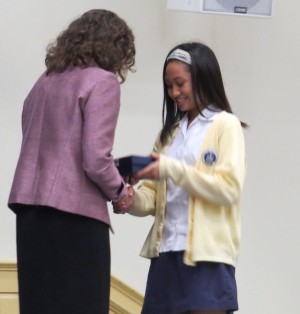 Listed below are some of the few awards that were given out today:
Anne Frank Humanitarian Award 2015 – Remi Storch
American Legion Scholar Award – Christina Thompson
Certificate of Legion Award– Sophia Bokhari
Honorable Mention for American Legion Award – Sara Chowdhari
Mayor's Youth Corps of Tampa – Lindsay Calka
Mayor's Youth Corps Leadership Award – Pia Roca
Sister Irene Marie Brunelle Memorial Alumni Scholarship – Miranda Plummer
Faculty and Staff Scholarship – Eva Prendergast and Aisling Carr
Sydney Wynne Memorial Scholarship – Camille Yodzis
Light Foundation Scholarship – Elizabeth Dolan and Pia Roca
Anna Maria Baldor-Bunn Memorial Scholarship – Katherine Rodriguez, Victoria Quiñones, Clarisse Ramos, and Isabella Toranzo
Freshman of the year – Gillian Garcia
Sophomore of the year – Jenna Wiley
Junior of the year – Sydney Wynne
Kelly Anne Martz Endowed Memorial Scholarship – Larissa Simon
Students who excelled in academic performance, community service and school involvement were awarded and recognized. Junior Larissa Simon received the Kelly Ann Memorial Scholarship which awards a rising senior with a full tuition. This student exemplifies Kelly Ann's love and spirit for the Academy. Principal Camille Jowana was proud to announce Larissa as the recipient. Congratulations to all the students who went above and beyond and were bestowed honorable and remarkable scholarships and awards!
About the Writers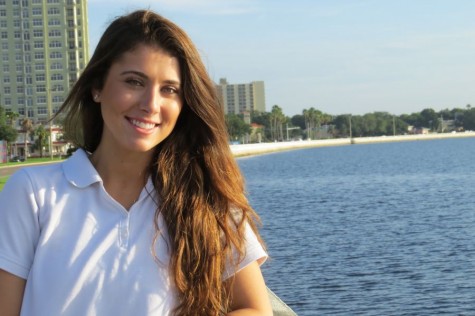 Lily Oliva, Editor in Chief
Lily Oliva is an Academy senior, second year journalist and Editor in Chief for the Achona. This school year is most definitely going to put Lily's desire and...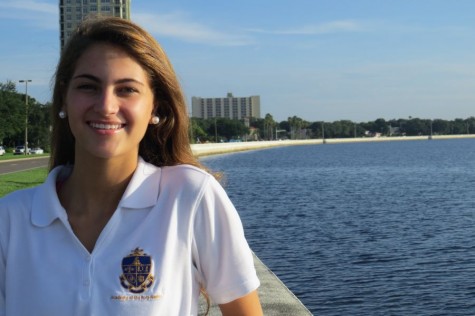 Carolina Oliva, A&E Editor
Carolina Oliva is an Academy of the Holy Names senior, second year staff writer of Achona, and now Editor of Arts and Entertainment. Her favorite subject...