Techniques to Get You Through the "Hard Classes" during Senior Year
At the Academy of the Holy Names, there are classes ranging from Personal Fitness to AP Government. Although some girls take certain classes voluntarily, some are required. Handling stress and hard classes can be challenging and exhausting if you don't have the right tips and tricks to help you succeed; especially for the seniors, who are occupied with college applications and extracurriculars. So many obligations can become very overwhelming. After interviewing several AHN senior girls, the overall student body thought that the following classes from freshman through senior year at Academy were the hardest:
Spanish
Advance Placement US History (APUSH)
Pre-Calculus
Although excelling in classes may be difficult, there is always a solution for bouncing back into good grades. Resource Specialist, Danica Rodriguez (A'08), shared with us tips and tricks that will get any student back into good academic standing.
Rodriguez shared some important advice for students having a difficult time with particular class:
"A "hard" class is labeled that way because it is a subject area that a student is not yet comfortable with. However, the operative word is "yet." All humans tend to label themselves. "I'm bad at math." "I can't write." What we are doing when we do this is labeling ourselves and limiting our abilities. You are ALL brilliant girls. You CAN do it, even if some classes may take more work. You may need to try different approaches to the subject but the effort will pay off in the end. So, my advice is to carve out extra time for this class. Touch on it a little every single night, whether is it reading from your textbook or re-watching lectures. A little extra effort and a lot less negative self-talk is a recipe for success."
Along with advice on "hard classes", Rodriguez touched on what a student should do if they felt down about their classes. One thing Rodriguez mentioned was for students to face their challenges. Rodriguez also explained that, "Nothing feels better than tackling a problem head on. When we sit back and let the class go on without making any changes, we perpetuate our stress in that course. When you are feeling down, take time to make a list of what you will do to change the way you feel (see the teacher for extra help, read your textbook, use the internet  to google more about the material etc..). Take control of the trouble you are having in the subject."
If a student is feeling as if they have no hope for getting back in the good graces of a class or if they they feel as if they can't recover in a certain class, Rodriguez gave the advice of,"more time, more effort, and more conversations with your teachers and your learning specialist are all great ways to bounce back in a class you are struggling with."
Rodriguez shared her own experience of with dealing and handling the challenges of her  "hard" class when she attended AHN. "When I was at AHN we did not have block scheduling or study halls, and I struggled in math. I remember spending late nights frustrated with my own ability. However, I was taught time management by several of my teachers and that helped tremendously. Without block scheduling or study halls and playing a sport as well as being involved  in STUDCO(Student Council) , it was extremely important to use my planner and schedule my day down to the minute. I also spent a lot of time at school working with my teachers (especially my math teachers). I would show them that I was trying as hard as I possibly could and  they were always there to help!" Rodriguez has demonstrated that giving up is never an option and there is always a solution to problem.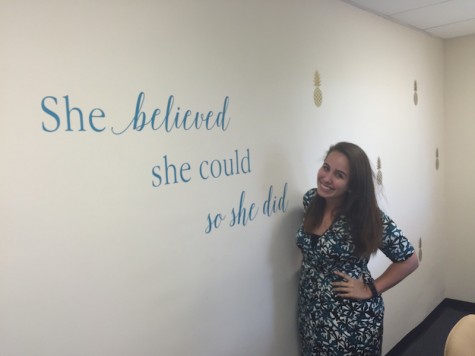 Other than Rodriguez's advice, AHN girls shared what they personally do to help them in school. Senior Kelsea Henry shares, "I use my planner religiously to plan out all of my homework, tests, quizzes, and extra curricular activities. I also use my study hall effectively and try to stay focused on one class at a time, and then move on to my next class I have homework in."  Using your planner is a great way to stay organized in all your class and is a great tool to stay on top of your schedule.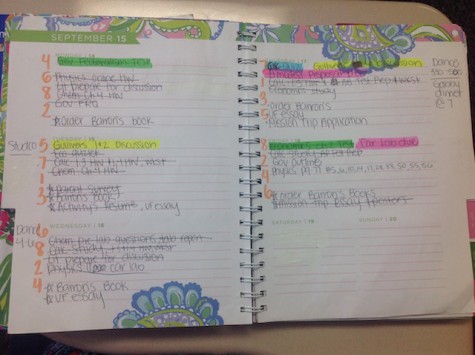 Kristina Kennedy who is an AHN senior this year shared the advice of," I handle my hard classes by studying ahead and making myself study guides and notecards. My notecards help me prepare for my test and I can take my flashcards anywhere." Flashcards are a good study tool for AHN students who have sports and extracurriculars after school. Flashcards make studying possible anywhere.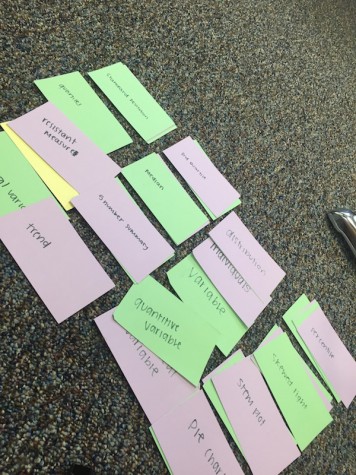 Senior Jennifer Amor explains,"I handle my hard classes by planning ahead to study for test and quizzes and I also make Quizlets to help me prepare for class. Quizlet is a resourceful source to share and create notes for all your high school classes.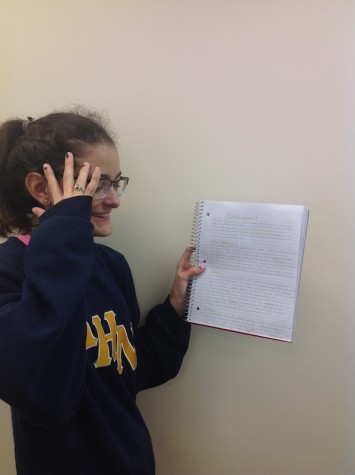 Whether you're a  struggling student or not struggling at all remember that Academy teachers are here to help and want you to succeed. Academy not only wants you to succeed academically and prepares you for college, but Academy also prepares you for the real world and life experiences. Never give up when you are having a difficult time and use the following tips and tricks to help you succeed.