Senior Dream Colleges
Dream College: a place where girls have dreamed about for their whole life or a place where they would love to go in a perfect world. A world where no circumstances such as money, location, GPA, test scores, etc. exist.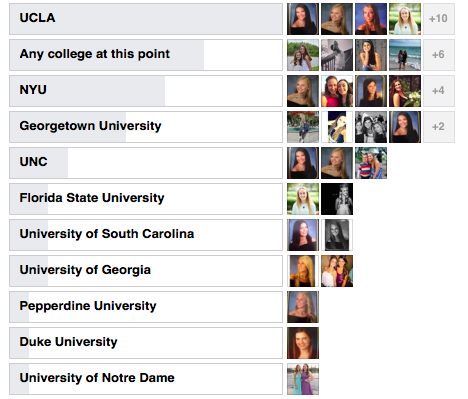 The number one "dream school" from the seniors is the University of California, Los Angeles (UCLA). UCLA is located in Los Angeles, California; 2,148 miles away from Tampa.
Senior, Sajani Mantri, visited UCLA and instantly fell in love. She couldn't stop talking about the beautiful campus and how cool it was that Legally Blonde was filmed on the same campus. When asking what factor would be that would stop her from attending the university she stated, "I would love to go to UCLA, but sometimes it does seem pretty far away. Visiting my family would take longer than usual." If Mantri attended UCLA, she would become involved in many clubs (including the Beyonce club) and would major in Biology since she wants to go into Pre-Med in the future.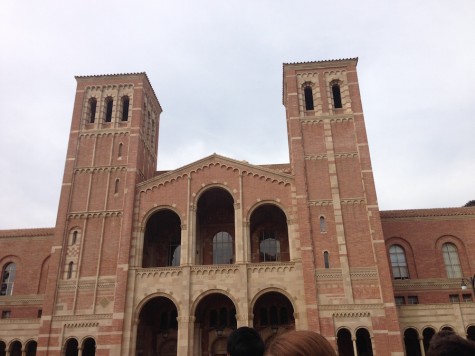 The Class of 2016 has a sense of humor, especially when it comes to college. The second most voted for college was, "any college at this point."  Many girls feel discouraged and stressed, but they know they will be happy going anywhere for college.
The third highest vote went to New York University (NYU). NYU is located in New York, New York: 1,133 miles away from Tampa. Senior, Emilie Ulbricht, dreams of attending NYU in hope of pursuing her dreams of the performing arts. "My dream is to move to New York so that I can pursue my career & my passion.  I feel that if I lived in the city, I would be able to start my career much faster since I would already be in the New York City. NYU has so many amazing opportunities for their students & I think it would be very beneficial for me as an artist. The main reason it is hard for me to go to NYU is the cost.  It is so expensive to live in the city, including tuition.  The school really tries to help out his students with cost but sometimes it just isn't realistic." If able to go attend NYU, Ulbricht says she will double major in Musical Theatre and Music Performance to broaden her education in the two fields.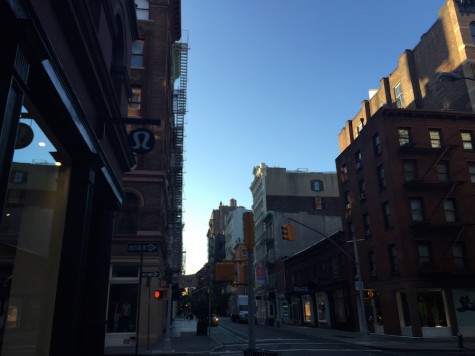 The fourth ranked dream school our seniors chose was Georgetown University (GU). GU is located in Washington DC; about 900 miles from Tampa. Senior Pia Roca has dreamt about Georgetown for many years. "My sophomore year I attended a college fair and discovered Georgetown University. Since then, I have visited twice and have dreamed of going there. It is the perfect school for me because I am interested in studying Comparative Government and they have an exceptional  school of foreign service. The size of the school and the opportunities that come with going to school in  D.C are priceless, I am drawn to the like-minded students I will be surrounded by. It is my ultimate dream school, but I also really like George Washington University as well."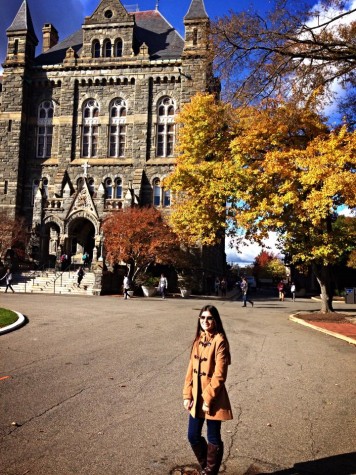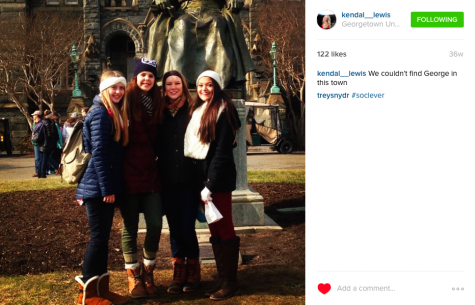 Wherever the seniors may go, whether it be near or far, they know they will all find happiness and the right fit for them. The Class of 2016 is and will always be a family, no matter the distance or the colleges they attend.