Senior Lounge Controversy
Last week the decision to take away the Senior Lounge due to uncleanliness for Thursday, October 17 and Friday, October 18,  left Academy seniors frazzled. It led to arguments erupting from two very distinct groups: seniors and the underclassmen.
The Senior Lounge privilege has always been a comfort away from home for seniors. Senior Gracie Minton states, "I like having a secluded place to interact with my fellow classmates. When we have it back, I am looking forward to keeping it clean." Senior Christina Thompson adds, "The biggest downfall for me was not being able to use the refrigerator." Seniors are expected to keep the lounge clean, and everyday after school have students maintain its cleanliness. The lounge is a perk in particular that underclassmen are looking forward to. Freshman Chloe Boos discloses, "I can't wait to be a senior so I get to be in the lounge myself."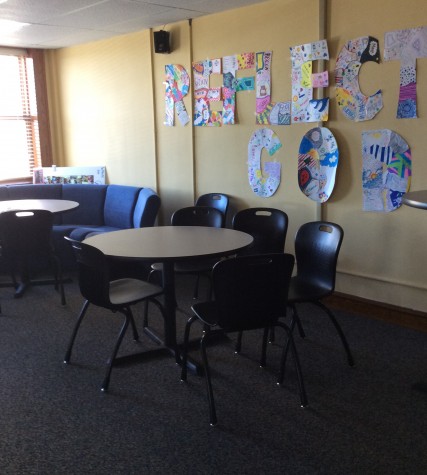 The greatest controversy occurred when freshmen entered the lounge with teacher permission. Seniors were quick to react. Freshman Gelmi Pasquier explained the crisis as, "The controversy happened when we had the PSAT and a teacher sent us in there. Someone took pictures and dropped a banana. If I was a senior I would be upset." Most of tension between seniors and underclassmen was just a case of confusion. Seniors were unaware of the freshmen being allowed to enter the lounge under teacher discretion, and discovered photos online taken inside the lounge by freshmen and evidence of food left. Seniors were immediately confused as to whether or not freshmen were allowed in the lounge or they went in on their own.  Freshman Blakely Byrd comments, "At first, I was confused why the senior lounge was taken away and I didn't know if it was because of us or because of something the seniors did. The freshmen got confused why we got to eat in the senior lounge for snack but we thought the seniors knew we were eating snack in there on testing day. I know the freshmen felt bad about going into the senior lounge and if I was a senior I would feel the same way about freshman eating in there."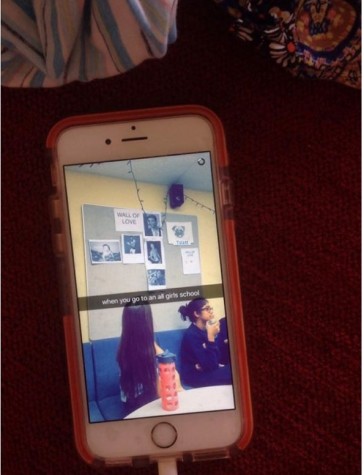 Hysteria over the senior lounge began to die out over the course of a couple days. Seniors were allowed back into the Senior Lounge on Monday, October 21 with new energy to keep the lounge clean. After the return of the seniors to the lounge, relations between seniors and the underclassmen have began to mend.