March for Life Follow Up; Pro Life Rally at Mary Help Of Christians
Respect for Life is a pro life club at Academy of the Holy Names. According to TheFreeDictionary.com,  "pro life means advocating the legal protection of human embryos and fetuses, especially by favoring the outlawing of abortion on the ground that it is the taking of a human life."
When asked what being pro life means, AHN Senior and four year club member of AHN's respect for Life Club, Alicia Avila commented, "Being pro life is not a concept but a lifestyle as well. It is standing up and fighting for life and helping people with struggles babies and even adults face when encountered with the choice of abortion or euthanasia. Pro Lifers support equal human dignity and oppose the intentional killing of innocent human beings. Pro Lifers truly believe life starts before birth and even then we have the right to live. We are children of God and God has created us perfectly in His image and it is not to be destroyed or belittled."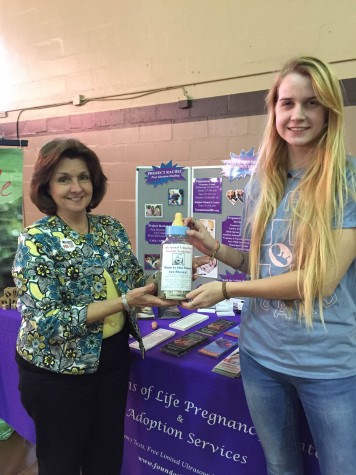 On February 19, 2016 eleven girls from AHN Respect for Life Club went to the Pro Life Rally at Mary Help of Christians. The rally at Mary Help of Christians welcomed ,all pro life believers to come together to promote the pro life movement and for people to come together to grow and expand in their knowledge in pro life. With the numbers of young people becoming  increasingly pro-life the rally was centered on communicating with young people on being pro life.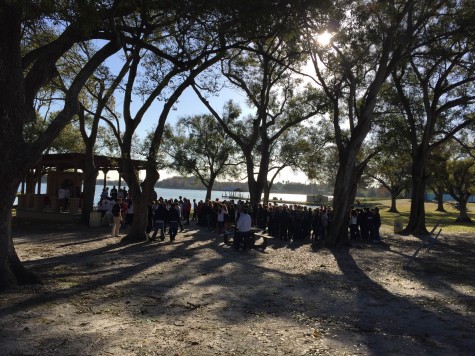 AHN Sophomore, Cydney Figueroa, attend the pro life rally for the first time.  Figueroa shared what being pro life means to her and how the rally helped her grow in a believer in pro life,"To be pro life means to comfort and shield the lives of the unborn babies and soon-to-be mothers from the harmful causes and effects of abortion. Being pro life is important because, as women, we should protect other women's health along with the child. Also, as Catholics, we should protect the lives of any human in general. We can be pro life everyday by being loving towards everyone throughout our day, by being peaceful and loving towards yourself, and knowing the dangers of aborting a child. The point of going to the rally is to surround yourself with thousands of other people that believe in changing the way that women, and people in general, think about the lives of the unborn. We need to march to get people to understand that the beginning of a life isn't "just a bundle of cells", but a human being. I think it is important that we went because because you receive an even better understanding of how serious this controversial issue is and you know that you're not alone in your beliefs. The rally impacted in such a heavy way because I got the opportunity to be with people all over the county that were as passionate as I am. It gave me hope that one day we could reverse the decision that was made during the Roe v. Wade."
When asked why attending the pro life rally was significant to her, Avila shared, "I think it is important we went because we received a different outlook on the subject and we learned different ways of who to promote the message of being pro life. It was important that we created a united stance from our school and demonstrated the importance of standing up for what is right. I learned many things while at the rally and recognized the beauty God intended us to appreciate. I became proud of my beliefs and know now that my opinion and position on pro life is important and shared with others."
Megan Dubee, Club moderator of the Respect for Life Club at Academy shared her favorite part of attending the rally, "I enjoyed the rally as a whole, but my favorite part was probably Fr. Chuck's homily at the closing mass. He spoke to the importance of being pro-life in many different facets of our lives. He also provided practical tips for how we can grow in holiness and better love our neighbors."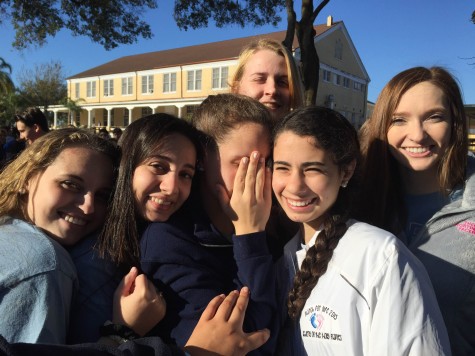 The Pro Life Rally at Mary Help of Christians allowed a community of pro life believers and supporters to connect with others to grow in their cause, learn how to to promote pro life, and grow in their love for God and Life.