Senior Secret Pals!
During the week of August 29 through September 1, Academy's Senior class decided to spend the week trying to brighten each others days. They decided to select secret pals. Each girl drew a name from a hat and dedicated the week to making that girl feel special. Through out the week, the girls brought their secret pals candy, inspirational notes, and other small gifts.
Originally Secret Pal Week was only supposed to last until Friday, September 1, but because of Hurricane Hermine, the week was extended until September 6, after the five day weekend.  It was a nice treat to start the next week with a surprise from your secret pal.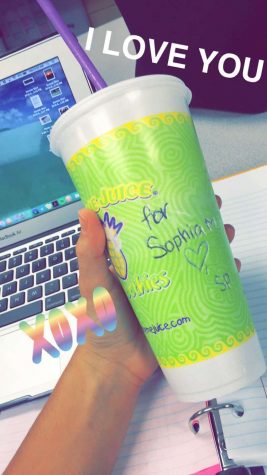 The idea what was brought to the class by Julia Prince. Over the summer, Prince worked at a sleep away camp in Rochester, New York. While she was at the camp, the counselors each had secret pals for one of the weeks over the summer.
"The other counselors had done it over the past summers and all loved it because it was such a simple way to bring a smile to someone's face," Prince recalls.
Prince presented the idea to the class on the class Facebook wall and everyone was super excited for the week. All the girls were incredibly excited when they saw Prince's Facebook post. Two weeks later, the plan was put into action.
"I was super excited because I thought it was a cute way to bond and get to know someone you aren't very close with," Jenna Maceovsky explained.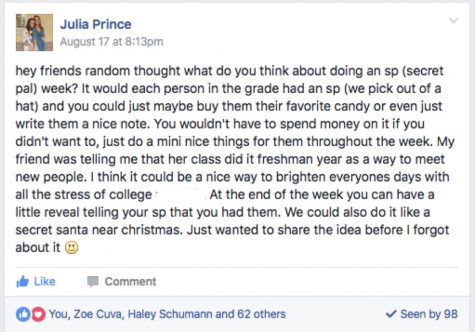 On Tuesday, September 6, each girl revealed to their secret pal who they were. Many of the girls went all out on the last day, getting their pals anything from Krispy Kreme doughnuts to  Chick-Fil-A breakfast and everything in between. The class felt they were even closer than they were before the week.
Mary Kate Urbanski revealed that "after the week was finished, I felt like I knew my secret pal (Gabbie Ragano) a little bit better than I did before. I had to find out things she liked so she would appreciate her presents."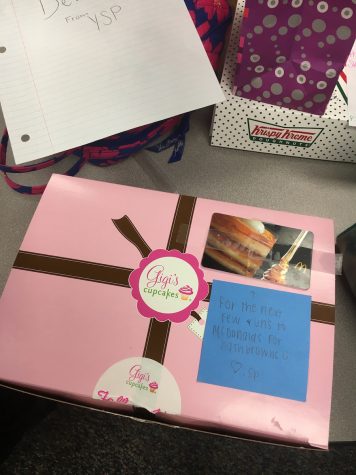 All in all, secret pals week was a complete success thanks to everyone willing to get out of their comfort zone and get to know someone they might not have known very well!