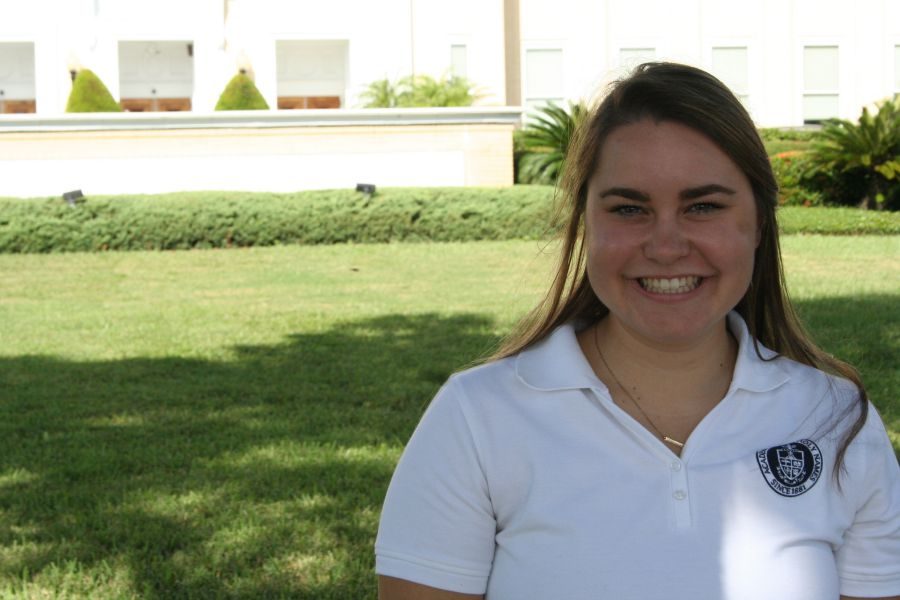 Senior Rachel Mckenna is a Social Media Editor for this, her second, year on the ACHONA newspaper. Outside of class, Mckenna is a member of a volunteer organization called Teens in Action which teaches high school students social and emotional learning skills through weekly service projects. Mckenna's weekly service project is at a local women's center called The Spring. Mckenna works behind the scenes on the Youth Action Committee to plan informational sessions. She explains, "I come up with lessons to teach at the Boys and Girls Club about healthy relationship skills."
Mckenna's favorite pass time is decorating the blank pages of adult coloring books with her Crayola markers. This hobby has become so central in Rachel's life, that it is actually the topic of her charming college essay. This year, Mckenna has spearheaded the ACHONA's new Instagram called "Humans of Academy", modeled after the very popular journalism style coined by journalist
Brandon Stanton
in Humans of New York.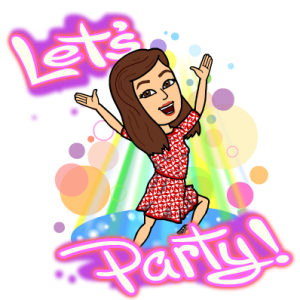 Rachel Mckenna, Social Media Editor
May 01, 2017

Teachers' Advice to the Seniors as they Head to College

(Story)

Apr 21, 2017

Seniors Prepare For Grad Bash And Prom Occurring The Same Weekend

(Story)

Mar 31, 2017

AHN Students Attend an Assembly on the Importance of Standing with their Sisters

(Story)

Mar 21, 2017

Gasparilla Music Festival Returns to Curtis Hixon

(Story)

Mar 07, 2017

AHN's TLC Plans to Begin Sister to Sister Program

(Story)

Feb 23, 2017

How to Be Confident as Told By Athletes, Artists, and Scholars

(Story)

Feb 13, 2017

Academy Students Tutor St. Peter Claver Students

(Story)

Feb 02, 2017

Grouplove Cancels Tour Dates

(Story)

Jan 25, 2017

Frida Kahlo Exhibit Opens at the Dali Museum

(Story)

Jan 19, 2017

Megan Dubee Prepares for Mardi Gras with a King Cake

(Story)

Jan 11, 2017

Uniform Checks Being Implemented in Homeroom

(Story)

Dec 07, 2016

Holiday Gift DIYS

(Story)

Nov 14, 2016

What are YOU Thankful For?

(Story)

Nov 04, 2016

Academy Expectations vs. Reality

(Story)

Oct 31, 2016

50 Experiences Every Academy Girl Has Before She Graduates

(Story)

Oct 27, 2016

Concerts on the Horizon that are Worth the Drive

(Story)

Oct 18, 2016

HOA: Devin Folkman Wins Homecoming Queen

(Story)

Oct 07, 2016

3 Ways to Save the Bees

(Story)

Sep 26, 2016

AP Studio Raises Awareness for Environmental Issues

(Story)

Sep 09, 2016

Senior Secret Pals!

(Story)

Sep 07, 2016

Can you guess the AHN faculty member by their Bitmoji?

(Story)

Aug 19, 2016
May 31, 2016

Grades 9-11 Honors Convocation

(Story)

May 31, 2016

Student Making Books to be Sent to The Dominican Republic

(Story)

May 13, 2016

Things to do this Summer!

(Story)

May 03, 2016

8 Reasons to Color

(Story)

Apr 28, 2016

Prom at the Lowry Park Zoo?

(Story)

Apr 19, 2016

Bye Bye Birdie Recap

(Story)

Apr 11, 2016

Humans of Academy: Abby Morris

(Story)

Mar 23, 2016

What to Do if You're Home for Spring Break

(Story)

Mar 03, 2016
Feb 24, 2016

Pancake Art Trend Sweeps the Nation

(Story)

Feb 12, 2016

Starbucks' Limited Edition Valentine Drinks

(Story)

Jan 26, 2016

How to: Survive Gasparilla 2016

(Story)

Jan 11, 2016

Third Quarter Events

(Story)

Dec 11, 2015

When your best friend is in a different grade (VIDEO)

(Story)

Dec 09, 2015

ACHONA's Gift Ideas

(Media)

Dec 03, 2015

How to: Occupy your Time on a Road Trip

(Story)

Nov 17, 2015

Christmas in November?

(Story)

Nov 06, 2015

TLC's Challenger Division Game Hits a Home Run

(Story)

Oct 28, 2015

What Costume Should YOU Be? (QUIZ)

(Story)

Oct 08, 2015

Talkin' Mars with Slosh

(Story)

Sep 28, 2015

ACHONA's Playlist for Every Mood Throughout the School Day

(Story)

Sep 22, 2015

New AHN policy has cell phones offline (and for the better!)

(Story)

Sep 08, 2015

Coolest Summer Experience Winner: Julia DiFabrizio

(Story)