The Upcoming Weeks to Midterms
Midterms are just around the corner, coming up in the next two weeks. This year's exam schedule is, English and World Language on Dec. 17, Social Studies on Dec. 18, Math on Dec. 19, and Science on Dec. 20. Chloe Mintz ('22) and Rachael Petrarca ('21) may be a little stressed, but it's nothing to worry about. Guidance counselor, Emily Pantelis has provided the Academy girls with a few tips on how to study and stay calm during the upcoming weeks.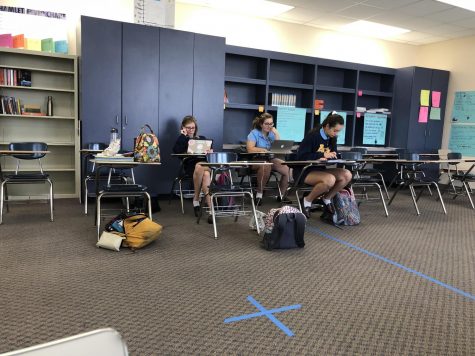 Mintz said, "I am really stressed actually. I have taken exams before, but the teachers are all trying to cram in extra tests and that's very stressful along with the exams. For preparing, I am gathering all my notes that I've taken, outlines, and study guides. My Global History teacher, as well as my English teacher, did a very good job preparing us. They gave us homework that would be useful for the exam."
Petrarca stated, "I am a little stressed for exams, but it depends on the class. If I have a higher grade in a certain class I'm not gonna be that stressed, but if I have a borderline grade where my exam will affect it, I will be studying. Exams usually aren't that difficult for me. I just have to study well."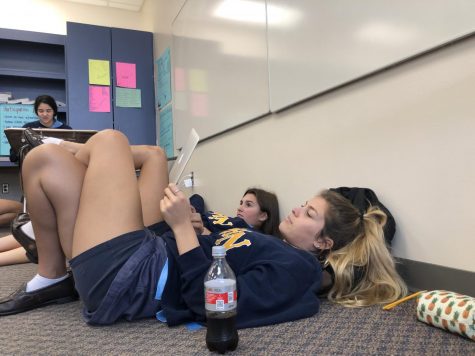 Pantelis helps by giving the Academy girls tips and tricks on how to study for midterms and how to stay calm during exam week.
Pantelis said, " I think that this is a great resource to help students prepare for their exams. Studying for exams can seem like a daunting task, but if you chunk the information and take it step by step it can be less intimidating and therefore less anxiety provoking."
As for relaxing Pantelis said, " Talk of exams and the implications on students' grades can tend to put a lot of emphases and worry into students. The best things that students can do is to communicate with their teachers about their class content, follow a schedule; put planned times into your schedule when you are going to study, go to practices, eat, sleep, relax, etc. Lastly, one cannot be successful if they are not well nourished, dehydrated or sleep deprived. Taking care of your body ultimately helps you take care of your mind and is far more important than cramming information that will be difficult to remember. Therefore, be kind to yourself. Breathe and Pray for God's guidance during your exam week."