Resurgence in drug abuse poses threat to teenagers' well-being (EDITORIAL)
February 4, 2022
Youth culture is an integral facet of society – if American TV programs are any indication. Albeit often glamourized, an established means by which children may realize their niche is fundamental in terms of their successful integration into adulthood. With the release of Euphoria's second season, however, viewers have found themselves privy to the subculture's perverse nature. American teenagers are doing drugs.
This revelation is not groundbreaking. American teenagers have been doing drugs since forever. Rather, this revelation exposes the extent to which society has unearthed both the root of and remedy for teen drug abuse – which is to say we have made no such progress.  
Is East Highland representative of all high schools? No. (It may not be wholly representative of even one.) Even so, Sam Levinson's (creator of Euphoria) notions of adolescence are not unfounded. According to a study conducted by the Pew Research Center in 2019, 51% of teen respondents reported drug addiction to be a significant problem "among people their age." However, when asked if they felt pressure to use drugs, 66% of respondents reported they felt "none at all." 
So, if peer pressure (for the most part) is not to blame for teen drug misuse, what is? Though each individual is arguably, well, individual, easy access, poor mental health, and mainstream melodramas (Gossip Girl, The OC, 90210) are abusers' frequent scapegoats. 
As society progresses towards digitization, those conducting interpersonal communication (i.e., drug dealers) have found it necessary to develop a means of virtual business. Hence the emergence of the "illegitimate online pharmacy." Think of a digital speakeasy but with counterfeit drugs. A cause for greater concern, such sites bypass government regulations as they are very rarely based in the U.S. In turn, teens have access to "any number of prescription drugs" all with the click of a trackpad. Any of which can be delivered discreetly.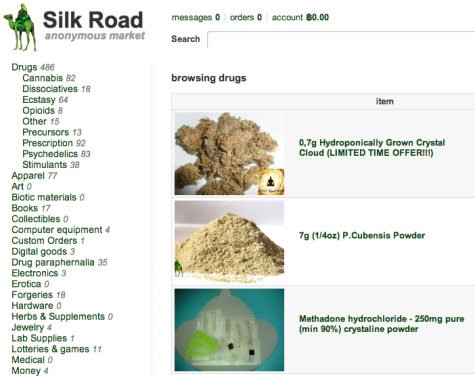 High school, though exciting, is undeniably stressful. More so than ever before, students are expected to be well-rounded. How else is one to get into college if they are not valedictorian and All-American and National Youth Poet Laureate? So to better cope with both the pressure (and workload), students procure stimulants and amphetamines and depressants via the aforementioned "illegitimate pharmacies."
Honestly, it is not terribly surprising teens resort to drugs, just writing about high school is anxiety-inducing. 
What is worse, the prolonged COVID-19 pandemic has amplified students' stress levels and inclination to misuse drugs. According to data collected by the CDC, "100,000 people in the U.S. died from overdoses" this past year (up roughly 20% from the year prior). 
Teens just cannot seem to catch a break.
Hollywood is equally able to perpetuate youth drug culture as its romanticized connotations can (and do) extend to those of its subjects. Such subjects are often drugs – or rather, celebrity figures abusing drugs. In 2019, the American entertainment industry ​​featured, on average, "1 smoking scene every 57 minutes, and 1 illicit drug use scene every 112 minutes" of watchable media. Adolescent viewers, unfortunately, may find it difficult to differentiate between reality and fiction. Are teens likely to develop an addiction if they abuse drugs as children? Maybe, but Serena van der Woodsen uses drugs, and she's gorgeous, rich, and charming. 
Teen drug abuse, like most crises, cannot be rectified overnight. It may not even be rectified within the year. This is not to say that there are no means by which adults and adolescents may mitigate drug misuse. 
Rather, there are several measures available to deter current or future abusers. 
The most obvious of solutions is to address the root of the problem which is often mental illness (i.e., anxiety and depression). Though teenagers are capable of speaking for themselves, adults (think teachers or active members of the community) can assist the conversation in advocating for increased emotional counseling in schools. Parents can learn to read their children's emotions and monitor their behavioral changes as well. Is their teenager being a teenager, or is there a larger issue at hand?
Honestly, if adults are so adamant children are, in fact, the future, they ought to better protect their successors.
Loftier than the former, it would do adolescents well to not perceive their beloved teen dramas as extensions of reality. A producer's sole motive is to deliver content that sells, and – spoiler – sweats and Lit papers do not sell. Illicit drug deals and school-night raves do. Moreover, Blake Lively is not her fictional character Serena Van der Woodsen. Blake Lively is an imperfect human being, just like anybody else. 
The demystification of drugs is equally critical in terms of dissuading abuse. And gritty TV programs (not melodramas), much like Euphoria, do just that. Levison does not "glorify" drug use but rather illuminates the threat abuse poses to teenagers' well-being. 
Drugs may seem like an effective coping mechanism, but they actually perpetuate an incessant cycle of abuse. To cope with their stress, teens do drugs. To cope with the loss of their high, teens do drugs. And so on. 
"If teens want drugs, they're just going to get drugs. But, if we decriminalize the market, there will be fewer overdoses given the increased number of safety precautions put in place," says Emily Porter ('22). "Moreover, if we destigmatize drug use, teens may feel less inclined to abuse as it loses its 'forbidden' appeal."
The above measures, however, are only effective if employed simultaneously. Drug abuse (at present) is irrevocably interwoven within youth culture, and it will require the effort of adults, adolescents, and high-profile influencers to genuinely bring about a change.
Disclaimer: If you or a loved one are struggling with addiction, refer to SAMHSA'S online treatment locator or call their helpline at 1-800-622-HELP (4357).