Five favorite shows for the weekend
After a long, strenuous week of school, it's always nice to kick back and relax with a near and dear friend, Netflix. The question is:  With all of these options, what do I watch? There are hundreds of TV series and movies to choose from, so selecting your next show is not an easy task. When pondering through the extensive list of shows, please consider these five popular programs for your lazy weekend.
Revenge
Debuting on ABC in 2011, Revenge captures the audience's attention and leaves you on the edge of your seat. The story follows Emily Thorne through her journey trying to avenge her father. Taking place in the Hamptons, this intriguing drama involves everything from romance to intense action. "It's heart racing and I could watch it forever!" Junior Emily Mussleman gushes.
Glee
A high school glee club hits gold when they are joined by a new set of raw talent and a glee coach who is determined to bring the team to the top. Featuring outstanding singing voices like Lea Michele, Cory Monteith, Chris Colfer, and Dianna Agron, Glee is the perfect comedic drama that remakes your favorite songs every episode. If you don't already watch the hit series, you are missing out!
Vampire Diaries
Get a taste of the supernatural with The Vampire Diaries. Starring Nina Dobrev as Elena Gilbert, this series is about a girl who falls in love with Stefan Salvatore (Paul Wesley), shortly after her parent's death. Little does she know that he is hiding a huge secret, he's a vampire. Get hooked with this intense romantic drama. Vampire Diaries addict, Dominica Howard says "Insanely hooking! I can't stop watching it!"
Make it or Break It
Make it or Break it is the award winning show about the life and problems of champion level gymnasts. Traveling into the lives of four gymnasts, this show captures what Olympic level gymnasts go through on their way to success, with a few bumps along the way. With twists of comedy and drama, this show is perfect to fall in love with.  Freshman Rachel Rosale says, "This series shows how intense the lives of gymnasts are."
How I Met Your Mother
Whether catching up or watching for the first time, this show will never cease to make you laugh! With stars such as Neil Patrick Harris, Josh Radnor, and Jason Segel, How I Met Your Mother is the perfect comedy. The story follows Ted Mosby 30 years into the future recalling the long story to his children of how he met their mother along with adventures that he and his four closest friends encounter.
With countless choices for countless hours of binge watching on Netflix, these are great choices to start your weekend. Any I forgot to mention? Please share your favorites in the comments!
Leave a Comment
About the Contributor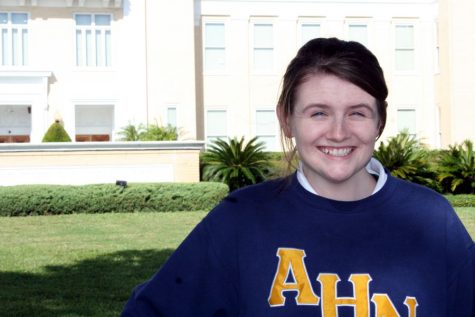 Grace Neal, Senior Staff Writer
Grace Neal, a Senior Staff Writer, is brand new to Achona and hopes to pursue a passion in art and photography. In the future, she anticipates writing...