The Maine presents the "Free for All Tour"
Worldwide appreciation for music is so great that it is often said to be the universal language. However, if there were ever something people everywhere debatably love more, it would be free stuff. So why not combine the two more often? On July 15, 2015, alternative rock band The Maine announced that they would be hitting the road again to continue promoting their new album American Candy on an expense-free United States tour.
Starting out in 2007, drummer Pat Kirch and bassist Garrett Nickelsen eagerly welcomed guitarists Jared Monaco and Kennedy Brock and lead vocalist John O'Callaghan to form a coalition of long hair, baggy clothes and youthful pop punk energy that, while common of the era, was unmatched on account of their appeal to a wide variety of musical tastes. Five studio albums and countless world tours later, the band has visibly evolved immensely over the span of their nine-year existence.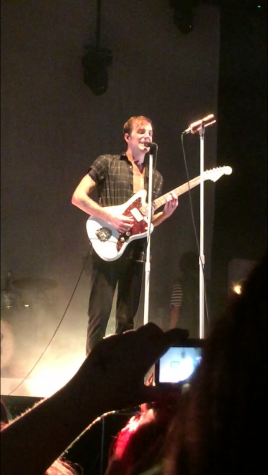 Regardless of whether their fans grew up following their every move, or merely previewed their artistry in alternate media forms like coming-of-age movie Blue Crush 2, The Maine humbly pined for a way to return the favor until they developed the idea of the "Free For All Tour." "It's an idea that we've had for about five years now, and with the help of everyone at 8123, we have finally made it a reality," expressed O'Callaghan. "We are so grateful to be allowed to make music and create music and play music for a living. We've been thinking of ways that we can actually repay you and we're finally at a crossroads where we feel like we'd like to really attempt to do so."
Although the shows are now coming to a close, the tour originally consisted of thirteen different dates in thirteen different locations, "Because of the nature of the tour, we'll be playing in some unique places like malls, radio stations, parks, venues… different things. Every show will be a little different," Kirch explained in the band's tour announcement video. Taking full advantage of the tour's unconventional propensity, the band tried their hand at a new setlist consisting of a wide range of songs with the occasional remastered tune that kept the audience on their toes. "My friends and I were so ready for them to play 'Into Your Arms,' we were jamming out in the car so hard before we got to their show at Jannus. When we got the hint it wasn't happening, it was devastating. At least they closed with their new song 'Another Night on Mars,' I really didn't expect it," recalls senior Grace Toups of her tour experience. "Yeah, I was salty," adds senior Bailey Piboolnuruk.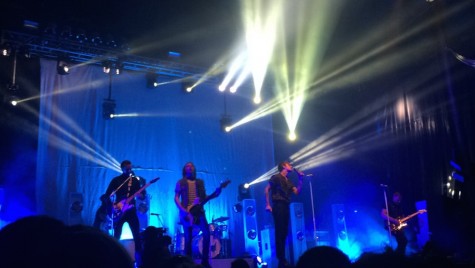 The band's generosity did not go unnoticed, as fans across the country were eager to donate extra cash towards the band's basic living expenses for the duration of the tour. For this reason, The Maine set up an account on cash.me in the event that anyone felt inclined to help out. Aside from this, no monetary assistance was provided. "I think that free shows are a good idea for both fans and bands because bands can get more exposure from people who have not heard about them, while fans can see their favorite bands for free. Realistically, it is probably not easy for all bands to do because of financial issues," Piboolnuruk rationalizes. Senior Valerie Ely, who attended the concert with Piboolnuruk, agrees, "everyone loves a free concert, so the band probably gained a lot of new friends, like me!"
More bands may begin following The Maine's example and taking the initiative to thank their fans, if it is financially realistic. By sacrificing a profit, bands are able to create an experience that benefits both themselves and their fanbase. In the end, it's a win-win situation that allows fans to continue supporting the music that they love at an affordable cost.