Could There Still Be Chemistry Between Justin & Selena?
The not-so teen sensation, Justin Bieber, is making the tremendous comeback that "Beliebers" have finally been waiting for. Purpose, a highly anticipated album that debuts on November 13, unveils not only an uptempo and fun vibe, but also tracks that may hint at his former relationship with Selena Gomez. When asked if any of the material on the new album is about Selena in an interview with Access Hollywood's Billy Bush, Bieber claimed, "A lot of it, dude." Actually, three of the thirteen songs are specifically written about her. "It's pretty clear that he still isn't over her," adds senior Gillian Anthony. However, Bieber isn't the only one under the limelight for a new album. Gomez newly released her album Revival, that in comparison with Bieber, hints at their highly publicized relationship, but for the most part, focuses on her "new-found confidence."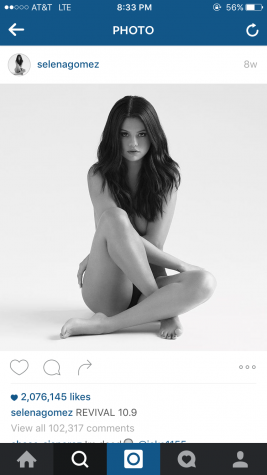 Both artists have recently released numerous new singles from their albums that raise speculation on whether or not they are writing about one another. Senior Morgan Davey comments, "I think his new songs are about her because he realized he is sorry for the way he treated her, and these songs are the only way to express that." Although Bieber remarked that both individuals need to do some "soul-searching" so that they can figure themselves out, he most definitely did not close the door on their relationship, nor his inspiration for his new number one hits. "What Do You Mean", "Sorry" and "I'll Show You" all suggest possible emotion Bieber is feeling towards Gomez. Even though Justin may not quite be over the relationship, there is still a love and passion that is present and will never vanish. "I'm proud of the woman she is today …. when you love someone that much, even if something comes between you, it's a love that never really dies" remarks Bieber.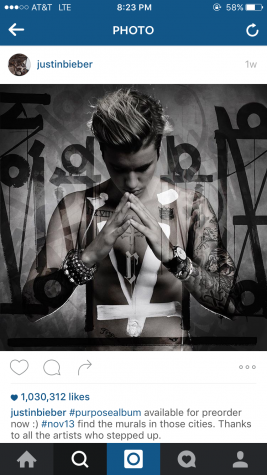 In an interview with Billboard, Bieber confessed he has still yet to listen to Gomez's new album Revival because he is not ready to hear what she has to say about him. Justin definitely has a significant influence over Selena's album, as does she, however Revival reflects more than just the beloved relationship; it reflects her journey during her musical pause period of two years. "I'm proud of how far Selena has come since the breakup between her and Justin. She has overcome a lot of personal obstacles and I'm happy she has finally found inner-peace" exclaims senior Kristina Kennedy. The strides these two stars have made not only in their musical career, but also in their love life and personal life disclose explicitly in their songs. "Jelena" fans are sure to be satisfied with the success these two headliners have made, despite media discrepancy and social pressure.