Disney Movie Lineup up to 2017
"Disney movies are something that you can never truly grow out of, no matter how old you are." – Allie Weachter 11th grade
Ready to relive your childhood watching Disney movies at every change you get? I hope the answer was yes because recently Disney announced all the movies it plans to release from now to 2017. From dinosaurs to mythology, these new movies hit all genres, and even are some sequels to previous movies they made. In this list disney includes both animated and non-animated films, totaling at 24 movies in the next 24 months. Disney fanatics raved as this list was announced and the storylines were released. Among the most anticipated are The Good Dinosaur, Finding Dory, Moana, Guardians of the Galaxy 2, Toy Story 4, and many more.
The Good Dinosaur
Imagining a world where the asteroid never hit earth 65 million years ago, The Good Dinosaur considers the lives of humans and dinosaurs if they lived together. The film will feature the voices of Sam Elliott, Anna Paquin, and Frances McDormand. Specifically, it follows the story of an Apatosaurus named Arlo when he meets an unknown human. Math teacher Anne Mikos justifies her excitement for this film because "in the trailer for the film, a shooting star caught my eye and I have always been mesmerized by them so automatically, I was set on seeing it in theaters." The Good Dinosaur is released on November 25, 2015.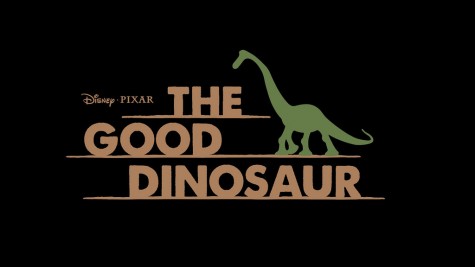 Finding Dory
From the beloved Finding Nemo film, Disney has announced to release a sequel, focusing on the life of Dory now rather than Nemo and Marlin. Ellen Degeneres, the voice of Dory, is said to return for this film as Dory reunites with her loved ones and learns the true meaning and power of family. Freshman Jessica Prossen recalls her love for the original film and exclaims "I am so excited to see this movie because I grew up watching Finding Nemo and I am in love with that orange little squirt." Finding Dory releases on July 2016 with all of the loved Disney fish coming back to life on the big screen.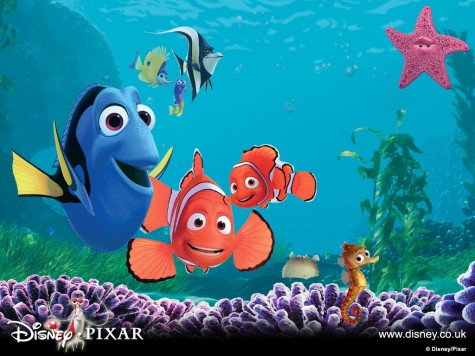 Moana
The next Disney Princess was announced within these movies to be a young girl named Moana. She is joined setting sail for a famous island by a heroic demigod named Maui. As she travels to this island, she learns many lessons from Maui that had never even occurred to her before.  It also will incorporate Pacific Island Mythology, which is not often shown in popular culture. Sophomore Gillian Garcia expresses her excitement about the upcoming princess because "the movie itself incorporates mythology into a lovable Disney movie that kids will be watching for years to come, so they will be learning mythology without even knowing." Moana is scheduled to be released on November 23, 2016.
Guardians of the Galaxy 2
Everyone who watched Guardians of the Galaxy knows that this film set a high standard for Marvel Films to come in the future. Taking on the impossible task of having to either top or equal the original film, a sequel was announced to be released in 2017. Not many details are known about the specifics of the movie, although fans are sure that Peter Quill aka Star-Lord will be leading the rest of the Guardians in an emotional, action-packed adventure. Rachel Tata was a big fan of the original film because of "its great soundtrack, Chris Pratt (obviously), Groot, and interesting plot" so she hopes to see all the aspects brought along into the next movie of the series.
Toy Story 4
Possibly, the most exciting Disney movie coming out within the next two years is the 4th of the Toy Story series  following the lives of Woody, Buzz, and the all of their talking toy friends. In this movie, Woody and Buzz go on an adventure to find one of their lost friends and run into many old friends along the way. Each Toy Story film successfully gives lessons about trust and friendship, emphasizing that nobody ever grows out of their toys, while presenting their message in an amusing, fun-loving way. Junior Tess Jakubiec can not wait for Toy Story 4 to be released because I already have been so emotionally invested in the three other movies so a fourth one coming out is like waking up to Christmas every day."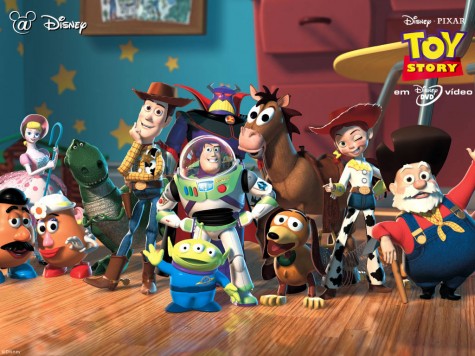 Every movie Disney announced has its own unique storyline and characters so whether you live and breathe Disney or only watch your favorite films, there is something on this list that will appeal to you and your inner child. Who knows, you may even be looking at next year's hit Halloween costume or Christmas toy.