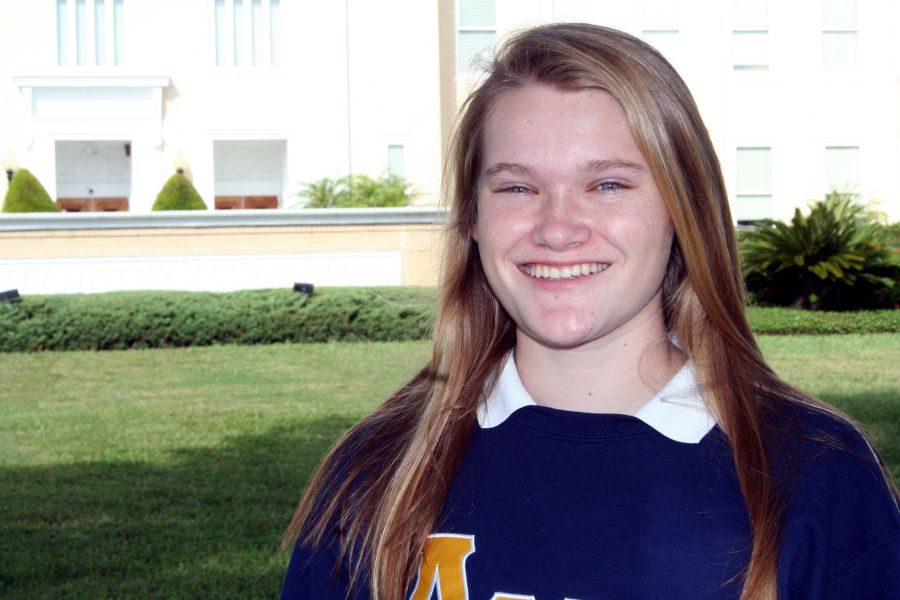 Kendall Bulleit is Achona's 2016-2017 Editor-in-Chief, Academy's volleyball team captain, president of Ambassadors Club, and an overall outstanding member of the senior class. Kendall has been a staff writer on Achona for the last two years and has shown outstanding work especially in reporting stories about Academy life and teachers. In school, her favorite subject is Math, especially AP Calculus which she is taking this year, and Physics.
Outside of school and sports, Kendall enjoys playing the piano, reading, and going to Universal/Islands of Adventure. This year, she is most excited to spend as much time as possible with her friends and family members before she leaves for college and to join the track team for the very first time. As a huge Harry Potter enthusiast, Kendall has received a diploma from the Online Hogwarts School of Witchcraft and Wizardry, which is framed in her bedroom.
Kendall hopes to enter into the business school at the University of Notre Dame, which she has aspired to attend all her life. Go Irish! With this degree, she would like to eventually run her own company.
Kendall loves country music, and it happens to run in her blood. Her grandmother's band from back in the day is a new addition to the Country Music Hall of Fame. In addition, if she had to choose her last meal, it would be a chicken and cheese burrito from Moe's and Cold Stone mint and twix ice cream.
Everyone who is close to Kendall knows her to be warm, considerate, and capable of many great things in the future. He extra toe has never slowed her down!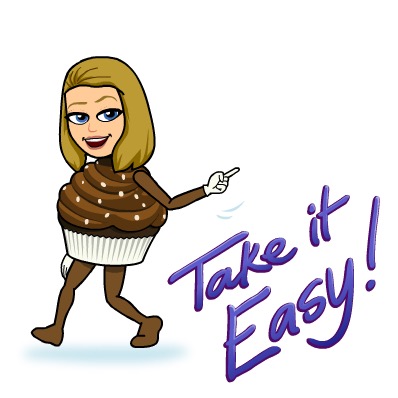 Kendall Bulleit, Editor-in-Chief
Apr 27, 2017

New York begins Free-Tuition Program

(Story)

Apr 19, 2017

What does an IQ really mean?

(Story)

Mar 30, 2017

The Seniors' College Process Coming To An End

(Story)

Mar 23, 2017

Track and Field approaches Districts

(Story)

Mar 08, 2017

Guide to the Lenten Season

(Story)

Feb 23, 2017

Tampa teen scammed in college

(Story)

Feb 14, 2017

How to maintain being a good student

(Story)

Feb 03, 2017

2017 Oscar Nominations Announced

(Story)

Feb 03, 2017

Spirit Week's Schedule Changes Don't Deter Students' Spirit

(Story)

Jan 25, 2017

Hunger Banquet: What to Know

(Story)

Jan 11, 2017

Top Books to Read in 2017

(Story)

Dec 07, 2016

Christmas Traditions Around the World

(Story)

Nov 15, 2016

Struggles of a Christmas lover in November

(Story)

Nov 10, 2016

73 Questions with Ms. Doherty

(Story)

Nov 06, 2016

Newest Form of Advertising: Vine Stars

(Story)

Oct 24, 2016

Great Barrier Reef Falsely Pronounced Dead

(Story)

Oct 13, 2016

Samsung's Galaxy Note 7 catching fire

(Story)

Oct 06, 2016

AHN Thespians Win Big at Districts

(Story)

Sep 28, 2016

End of an Era: OG Disney

(Story)

Sep 21, 2016

QUIZ: Which Mission Trip should you apply for?

(Story)

Sep 09, 2016

Mother Teresa declared a saint by the Catholic Church

(Story)

Aug 29, 2016

Class of 2017 ushers in college application season

(Story)

Aug 19, 2016

New Faces of Academy: Teacher Edition

(Story)

May 31, 2016

2016 Honors Convocation

(Story)

May 23, 2016

Events that happened in the Class of 2016's lifetime

(Story)

May 13, 2016

Songs that seniors share with their sisters

(Story)

May 03, 2016

Graduation gifts to consider

(Story)

Apr 28, 2016

The Fanny Pack is the underrated accessory of society

(Story)

Apr 19, 2016

Academy attends State Latin Forum

(Story)

Apr 11, 2016

10 powerful women that you should know

(Story)

Feb 24, 2016

J.K. Rowling will release Harry Potter and the Cursed Child Part I & II this summer

(Story)

Feb 10, 2016

Who is your celebrity valentine? (QUIZ)

(Story)

Feb 05, 2016

Uber taking over the Taxi business

(Story)

Jan 26, 2016

Match the Iconic Outfit with the Iconic Star (QUIZ)

(Story)

Jan 13, 2016

Academy's New Parking Garage

(Story)

Dec 11, 2015

Our Sisters' Favorite Christmas prayers and traditions (VIDEO)

(Story)

Nov 30, 2015

Confessions of a Christmasaholic

(Story)

Nov 13, 2015

Disney Movie Lineup up to 2017

(Story)

Nov 06, 2015

Bonnie Brown: Not your average grandma

(Story)

Oct 23, 2015
Oct 08, 2015

Finding the Community Service Project that Fits You

(Story)

Sep 28, 2015

To Do or Not to Do: Studying with Music

(Story)

Sep 18, 2015

Highest paid actresses of 2015

(Story)

Sep 08, 2015

AHN MacBook sticker trends

(Story/Media)