Drake rocks his Summer Sixteen tour in Tampa Bay
Some AHN girls lucked out enough to score tickets to the sold out Drake concert at Amalie Arena on August 27, 2016 with views of one of the greatest rappers of all time. Fans crowded around the outside of the arena in anticipation to finally be let into the entrance. Fellow artists DVSN and Roy Woods opened the concert as the crowd could barely contain their excitement for Drake to come on stage.
Drake emerged on stage wearing a Tampa Bay Bolts jersey and brought energy that caused the entire arena to get out of their seats. The crowd went wild as he sang the top hits of his newest album, Views. He was accompanied by his friend and fellow artist, Future. Together, they succeeded in taking the concert to the next level.
Senior, Victoria Baldor, describes her concert experience: "I did have high expectations for the concert, but was pleasantly surprised when it turned out to be the best concert I have ever attended. I can easily say it was one of the best nights of my life."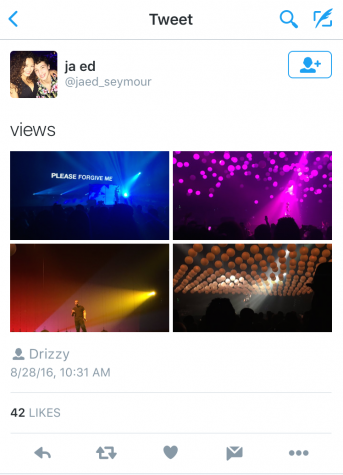 Drake hypes up the crowd when he shots, "I bet my money on you Tampa Bay! This is one of the best crowds of the tour right now."
The concert setting was simple, however there were balls that changed color and moved with the beat of the music. They were over the center of the room and completely added to the effect of the concert feel. The entire arena was alive.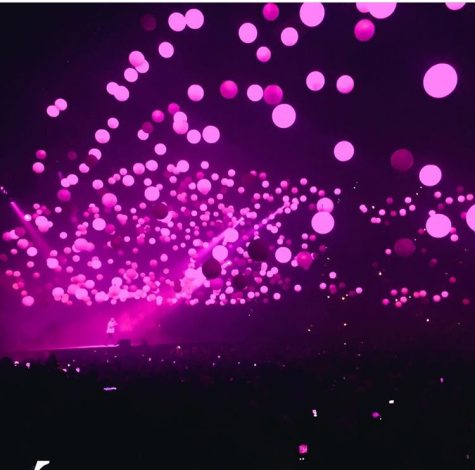 Drake opened the concert with "Summer Sixteen" from his newest album and did not stop until performing 41 more songs.
It was evident that Drake truly loves what he does when he went over concert time at his own cost. The crowd cheered even louder hoping that the concert would last forever.What makes Drake a such a great performer is the charisma in his voice, his dancing skills, and ability to win over the crowd.