9 Books Every Young Adult Should Definitely Read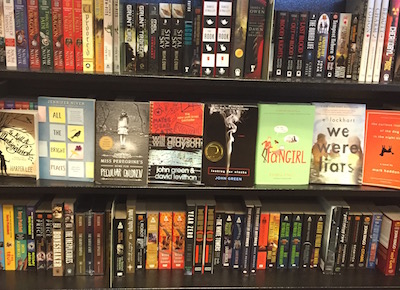 Can't find a good book to read? Need something to do in your free time? Often times with mandatory reading for school and tight deadlines, students forget that picking up a book can be an enjoyable activity. People who do read for pleasure are always searching for their next favorite novel. Below is a list of books every young adult will enjoy, whether they were born with their nose in a book, or they have never crossed the threshold of a library.
1. Miss Peregrine's Home for Peculiar Children by Ransom Riggs
After a family tragedy, 16-year-old Jacob ventures off to an island off the coast of Wales. On this island he discovers Miss Peregrine's home for Peculiar Children. As he learns more and more about the island and the home he realizes that these children—both the ones who live there and the ones who have left— may be more than just peculiar. All of these children might be dangerous. Miss Peregrine's Home for Peculiar Children was published in 2011 and is now being adapted into a movie.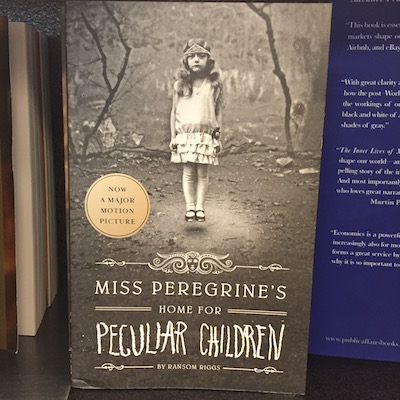 2. The Selection Series by Kiera Cass
America Singer's life is turned upside down when she is chosen for The Selection, a chance to meet and possibly marry the charming Prince Maxon. Any girl would be thrilled to be chosen…except America. She is in love with someone else back home and never wanted to be part of The Selection. After meeting Maxon, America realizes she might be prepared to let go of her old love and give Maxon a chance. The Selection is a five-book series and has four novellas written in between books.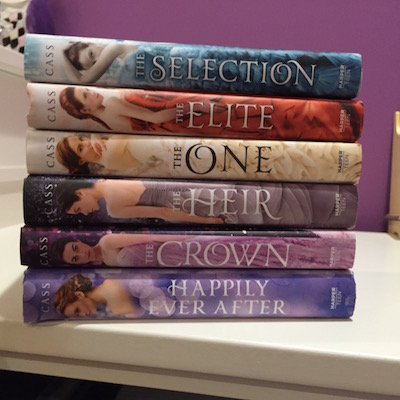 3. Will Grayson, Will Grayson by David Levithan and John Green
One night in Chicago, Will Grayson crosses paths with the person he was least likely to cross paths with: Will Grayson. One Will Grayson wishes to go through life unnoticed while the other one only cares about his online relationship with someone called Isaac. On this new path of friendship Will Grayson and Will Grayson will discover who they are.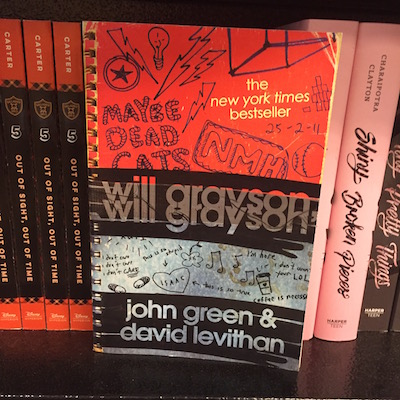 4. All the Bright Places by Jennifer Niven
All the Bright Places is centered around the lives of Violet Markey, who lives for the future, and Theodore Finch, who only thinks about death. When Theodore and Violet cross paths on the ledge of the school bell tower, they pair up to discover the natural wonders of their state. As they start spending time together they learn that they can truly be themselves around each other.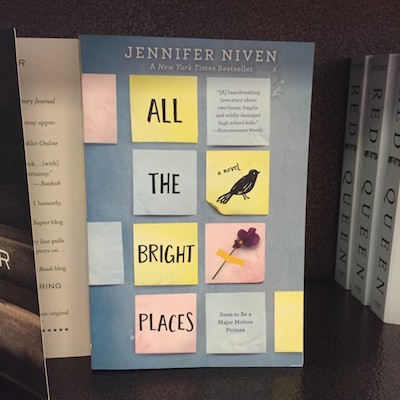 5. Fangirl by Rainbow Rowell
Cath and her twin sister, Wren, have gone through life together as the Simon Snow series fangirls. While Wren finally moves on from her girlhood crushes, Cath is stuck loving Simon Snow. College comes along and Wren refuses to room with Cath. Now Cath is stuck with a bad-tempered roommate whose boyfriend is always around, and a professor who hates all fan fiction (which she is an avid reader of). Can Cath begin to move on with her life if it means leaving Simon Snow behind?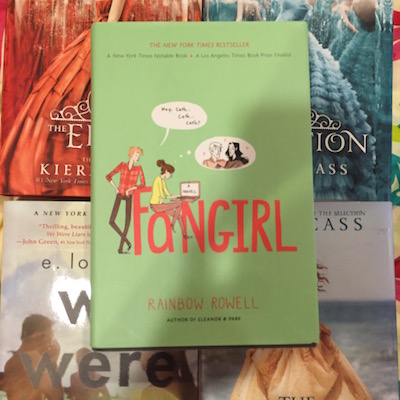 6. The Curious Incident of the Dog in the Night-time by Mark Haddon
Christopher John Francis Boone is a fifteen-year-old autistic genius with an amazingly logical brain. He lives by patterns and rules and diagrams. One day Wellington, his neighbor's dog, is killed. In order to solve the murder of Wellington he takes on the style of his favorite detective, Sherlock Holmes. It has recently been produced into a Broadway play, and it even won the 2015 Tony for Best Play.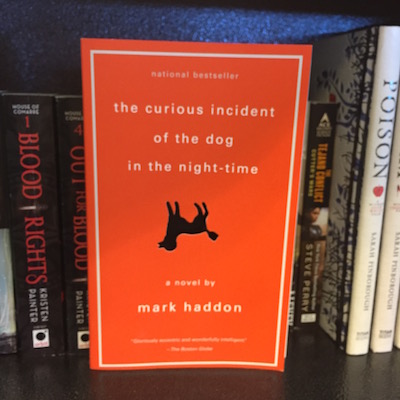 7.  To Kill A Mockingbird by Harper Lee
Told from the point of view of Scout Finch, a 6 year old hand her brother Jem live in a small Alabama town called Maycomb. They spend a lot of time with their friend Dil, often spying on their neighbor Boo Radley. Their widowed father and lawyer chooses to defend a black man named Tom Robinson against  made up charges which results in the children learning about the evils of the world and racism.To Kill A Mockingbird was adapted and made into a movie in 1962.
8. I'll Give You the Sun by Jandy Nelson
Jude and Noah are twins and are incredibly close, but they are complete opposites. While Noah is quiet, draws a lot, and is in love with the boy next door, Jude is a talkative daredevil. Three years pass and they are no longer on speaking terms. Something has come between the previously inseparable twins, but what? The first half of the story is told by Noah while the second half is told by Jude.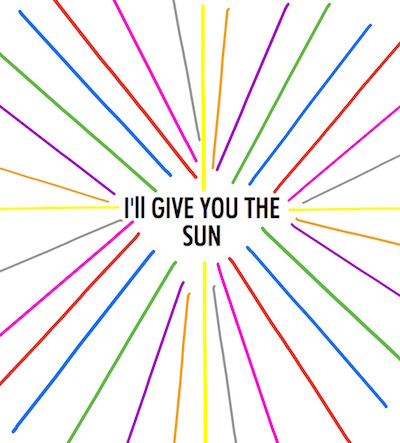 9. We Were Liars by E. Lockhart
Told by Cadence Sinclair Eastman, We Were Liars is the story of the rich Sinclair family and their summers on their private island off the coast of Massachusetts. Cadence and her three friends, known as the Liars, become destructive. Lies upon lies are told because of an accident and a secret. We Were Liars is a suspense novel for all young adults.