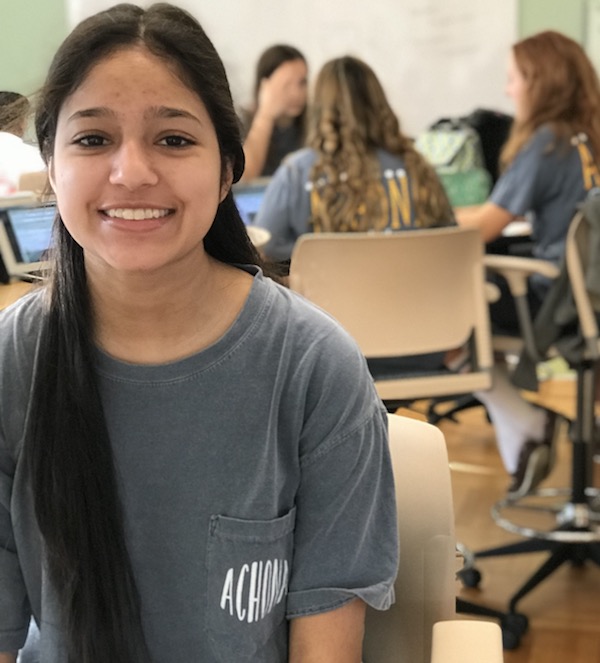 Haiqa Mian is  a senior, a second-year journalist, and the Arts and Entertainment Editor of Achona Online. Haiqa is a member of the Beta Club, National Honor Society, and the Math and English Honor Societies. She also participates in Golden Girls and Key Club. When she is not writing for Achona, she spends her free time finding new shows to watch on Netflix, browsing through her Pinterest,
Instagram
, and
Tumblr
, looking for new music on her
Spotify
, and practicing the piano which she has played for eight years. Her favorite thing to do in her free time, however, is to read new books or to reread her favorites,
The Selection
series and the
Red Queen
Series. Haiqa is very much looking forward to enjoying her last year of high school and is especially looking forward to Grad Bash at Universal Studios. After graduating from college and dental school, Haiqa hopes to pursue a career in dentistry as she is one of the people who always loved going to the orthodontist's and dentist's office. Haiqa can speak English, Urdu, and Spanish and once memorized where every country in the world is because she loves knowing about the Earth and traveling. Knowing Urdu is very helpful for when her parents choose to speak to her in their native language and for when she travels to Pakistan each summer.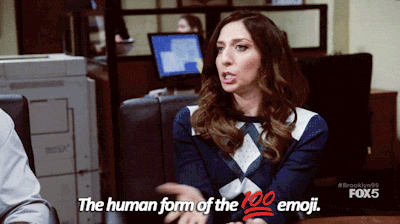 Haiqa Mian, Arts and Entertainment Editor
May 07, 2018

What Seniors and Faculty Will Miss About The Senior Class

(Story)

Apr 25, 2018

Arts Fest Preview

(Story)

Apr 19, 2018

March for Our Lives Tampa

(Story)

Mar 20, 2018

AHN Students Plan to Attend March for Our Lives

(Story)

Mar 09, 2018

"Black Panther" Movie Review

(Story)

Mar 09, 2018

Engineering Class Take On Automata Project

(Story)

Feb 28, 2018

Marjory Stoneman Douglas Shooting

(Story)

Feb 22, 2018

AP Literature Students Read Khaled Hosseini Novels

(Story)

Feb 01, 2018

7 Unexpected Ways to Use Apple Cider Vinegar

(Story)

Jan 26, 2018

Seniors Commit to College

(Story)

Jan 17, 2018

'The Greatest Showman' Movie Review

(Story)

Dec 12, 2017

Physics Students Go To Physics Day

(Story)

Dec 04, 2017

Holidays Celebrated Around the World

(Story)

Nov 13, 2017

Taylor Swift Releases "Reputation"

(Story)

Nov 09, 2017

Behind the Scenes With Guidance: The College Process

(Story)

Nov 01, 2017

Reading For Fun On the Decline

(Story)

Oct 26, 2017

Niall Horan Releases Debut Album

(Story)

Oct 13, 2017

TLC Prepares for Launch of Sister-to-Sister

(Story)

Oct 06, 2017

Netflix Removes Popular Shows and Movies

(Story)

Oct 02, 2017

Academy Introduces New Clubs

(Story)

Sep 28, 2017

22 Questions with Mrs. McFlynn-Goewey

(Story)

Sep 03, 2017

The Purpose of Summer Reading

(Story)

May 22, 2017

10 Pieces of Advice to Girls Entering Achona

(Story)

May 15, 2017

Netflix Renews "Thirteen Reasons Why" for Season Two

(Story)

May 04, 2017

Algebra 1 Students Take On Monogram Maker Project

(Story)

Apr 24, 2017

Student Council Elections 2017-2018

(Story)

Apr 18, 2017

What To Do Without the Media Center

(Story)

Mar 30, 2017

19 Live Action Remakes from Disney Studios to Look Forward To

(Story)

Mar 21, 2017

Academy Prom Dos and Don'ts

(Story)

Mar 01, 2017

Black History Month Celebration at Academy

(Story)

Feb 23, 2017

Junior Class Participates in Focus 11

(Story)

Feb 14, 2017

Are AHN Girls Multilingual?

(Story)

Feb 03, 2017
Jan 25, 2017

Girl Scout Cookie Season Takes Academy by Storm

(Story)

Jan 20, 2017

Cilantro vs People

(Story)

Jan 10, 2017

Hollywood Sign is Transformed on New Year's Day

(Story)

Dec 07, 2016

Academy Girls Decorate Homeroom Doors for the Holidays

(Story)

Nov 14, 2016

Disney Launches "That's So Raven 2" Spin Off

(Story)

Nov 04, 2016

Georgia Ruffolo Competes at Golf States

(Story)

Oct 31, 2016

High School As Told By "New Girl"

(Story)

Oct 24, 2016

Academy Launches Entrepreneurship Club

(Story)

Oct 17, 2016

Obama Announces Plan to go to Mars

(Story)

Oct 03, 2016

Exploring the Moonlight Market

(Story)

Sep 23, 2016

Life Jackets in London As A Response to the Global Refugee Crisis

(Story)

Sep 20, 2016

9 Books Every Young Adult Should Definitely Read

(Story)

Sep 09, 2016

10 Movies and Shows on Netflix You Completely Overlooked

(Story)

Aug 30, 2016

Seniors Take On the "Why America?" Project

(Story)