MidFlorida Credit Union Amphitheater vs. Amalie Arena

If there is one thing that Academy girls love more than food and long weekends, it is music. Music lovers at Academy are constantly searching for concerts that promote good music and an energetic atmosphere. Luckily for Academy girls, Tampa has three performing arts centers, two arenas, an amphitheater, and many parks that serve as concert venues which have made the city a popular tour stop for artists. Two of the most popular music sites in the Bay Area are Amalie Arena and the MidFlorida Credit Union Amphitheater. Although each of these venues provides cool ambiance, they are very different from each other; therefore, the question is prompted: the Amphitheater or Amalie Arena?
MidFlorida Credit Union Amphitheater
Rain or shine, the show at the Amphitheater does go on! The MidFlorida Credit Union Amphitheater is a large outdoor concert locale which allows for a diverse experience. The Amphitheater includes a mosh pit, seating areas, and lawn seating which in total can hold up to about 20,000 fans.
Blakey Byrd, sophomore, prefers the Amphitheatre because "I think it is more fun because you are able to see more people and at Amalie, sometimes you cannot see other people who are there and you don't have the room to dance."
Although the lawn is farther back, the Amphitheater's acoustics are known to be top-notch quality, so there is no need to worry about hearing the music. Because of the fun, unique vibe given off by the Amphitheatre, country or alternative groups usually play to create a festival-like atmosphere.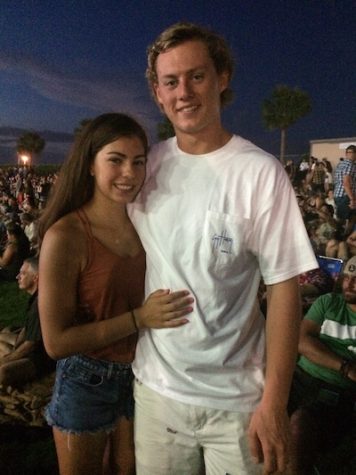 Amalie Arena
Amalie Arena is home to the Tampa Bay Lightning team but offers a variety of shows and concerts. Amalie Arena welcomes more notable acts, especially in the pop and hip-hop industries, with bigger fanbases than those who perform at the Amphitheater. Since the arena brings in bigger solo artists and bands, no festivals are held there (so hold off on the Coachella inspired attire).
Freshman Sara Vivero mentions, "I like [Amalie Arena] because it is indoors and they seem to have more artists that I like."
At Amalie concerts, it is less likely to interact with other locals because of the seating arrangement which makes the experience a little more intimate.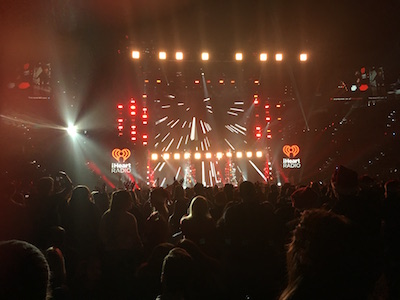 Both venues have their own perks and downsides. Although the MidFlorida Credit Union Amphitheater outside scene creates an interesting mood, the uncertainty of Florida weather can either make or break an event and a good hair day. Amalie Arena's structure gives the same advantages to any audience member in any seat, but it can be hard to find personal space on the floor and in the pit.
Isabella Leandri declares, "The Amphitheater is more fun to hang out with friends because there are no assigned seats on the lawn, but Amalie is better if you are there to listen to the music since the sound quality is better."
At the end of the day, great concerts can make any setting or situation worthwhile. It all just comes back to the roaring fans, the direct relationship between the person and the music, and the rushing adrenaline in every fan's heart.
About the Contributor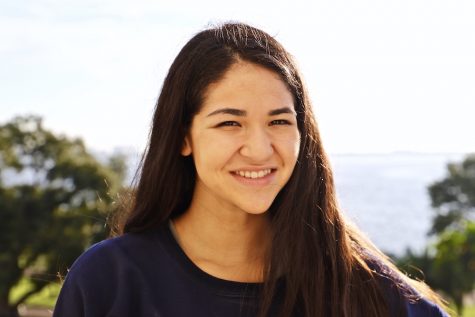 Isabella Thorpe, Senior Staff Writer
Isabella Thorpe is a third-year Senior Staff Writer for Achona. She has been a part of Ambassadors (going on three years) and is currently serving as the...