On September 8th, Olivia Rodrigo released her sophomore album GUTS. The follow up to 2021's SOUR, the new album represents the transition from teenager to young adult and the music and lyrics tell that story. 
all-american b**** 
"all american b****" is the opening track and emphasizes how the album is going to go. The song reflects on the double standards America holds for women and the pressures placed on young women especially. Unlike SOUR"s opener, "Brutal", which was about the struggles of being a teenager, this song shows her maturity and demonstrates how growing up isn't always a positive thing as you have more expectations placed on you. The outro features the lines "I'm grateful all the time, I'm sexy and I'm kind," which tell the story of expectations placed on young women, especially in the entertainment industry. 
bad idea right? 
"bad idea right?" is a fun song that talks about getting back with an ex partner. She sings about lying to her friends about where she is, recognizing that this is in fact a bad idea but at the moment she doesn't care. After all, sometimes bad ideas aren't so bad sometimes. 
vampire 
"vampire" sings about a harmful relationship with an older man. The relationship is draining and manipulative. Rodrigo sings about not listening to others warnings about this relationship and now, in retrospect, wishing she had listened. English teacher Sara Moses has been discussing vampires in her AP Lit class and says "although I don't really listen to Olivia Rodrigo, her new song "Vampire" stood out because I had just finished talking about literary vampires in my AP Lit class, and the song aligns perfectly! This vampire she speaks of stems from the idea that vampires are known for leaching off of others for personal gain — whether that be for prolonging youth or fame." 
lacy 
"lacy" is a song about envy of another girl for having what you want. Speculation surrounds this song as to who it's about, as well as many different examples being used to describe the song. Paris and Rory from Gilmore Girls are an example of this, with Rory being "lacy" and Paris being the singer of the song. Envy is a common human emotion, and this song puts a feeling that is often hard to describe into words.   
ballad of a homeschooled girl 
Olivia Rodrigo was homeschooled for a good majority of her school years. This song tells the story of how homeschooled people are often viewed as struggling with social skills. Olivia sings about how when she steps outside it's "social suicide." This emphasizes her insecurities and fears about her social skills. 
making the bed 
"making the bed" is a piano ballad which delves into insecurities and slowly losing satisfaction with your life and fame. The song reflects on regrets. Genius describes the song as a "melancholic and self deprecating ballad". The song has emotional connections that anyone can relate to, famous or not. The outro, which features the lyrics "Sometimes I feel like I don't wanna be where I am, Countin' all of the beautiful things I regret," perfectly epitomizes the song.
logical 
"logical" once again tells the story of a relationship with an older person. It describes convincing yourself that they are the love of your life and that the relationship is perfect, only to later see how your former partner manipulated you and how much you were put through in the relationship. The chorus lyrics of " And now you got me thinkin, two plus two equals five and I'm the love of your life, Cause if rain don't pour and sun don't shine, Then changin you is possible" fully defines the song. 
get him back!
"get him back!" is a song of feelings of confliction about an ex who wasn't particularly great. Does she want revenge or does she want him again? "get him back!" varies from a revenge song to a song about wanting your ex back. Even though Olivia recognizes how bad the ex was for her, she still misses him, which is a relatable feeling for many people. The song's title is a double meaning just like the song's message. The phrase "get him back" could refer to revenge, but it could also refer to getting back together with someone. 
love is embarrassing 
In "love is embarrassing," Olivia reflects on a relationship that she put all of herself into, even though her partner didn't do the same. She reflects on consoling her ex over their ex-girlfriend getting into a new relationship and how it was stupid. She says that it was so embarrassing to put herself through all of that for someone who wasn't even a good person.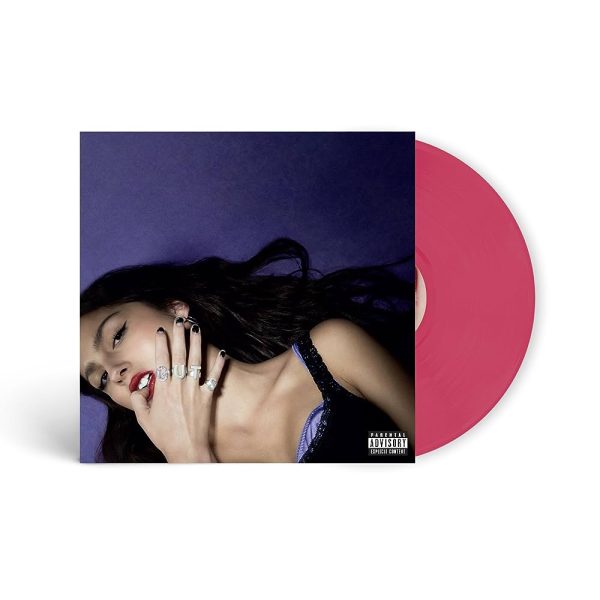 the grudge 
"the grudge" is a song that can be interpreted in many different ways, but at its core it is about being hurt deeply by someone. Forgiveness can be something that is hard, especially when you haven't received an apology from someone. Olivia sings, "It takes strength to forgive but I don't feel strong," which is a feeling many can relate to even if it may be hard to admit. 
pretty isn't pretty 
Young women can see the harmful impacts that society has on them. They are constantly told to wear more makeup or wear less makeup, dress a certain way, and act a certain way. In this song, Rodrigo analyzes these ideas. Expectations on women, the way trends constantly change, and how that can affect self esteem plays a major role in this song. 
teenage dream 
In "teenage dream," Olivia sings about how she is always told she is " amazing for her age," and "wise beyond her years." Teenage girls in particular are always told things will get better as they grow older, but they are never told when this will happen. Growing up is hard, and when they aren't supported in the way they should be, it becomes even harder. The closing song on the album reflects on this, saying "They all say it gets better but what if I don't?," which represents the constant anxiety that can plague your brain. 
Gabby Marquez ('25), who is a big fan of Olivia Rodrigo, said about the new album, "I love the album so much that it's hard to pick a favorite song, but "making the bed" and "teenage dream" are definitely at the top of my list! She writes such good slow piano songs."