As fall continues, people begin looking on streaming sites for shows and movies to watch that give off "fall vibes." Cozy and comforting or mysterious and spooky —it all depends on what we are looking for. Here are some movie and TV recommendations to stream as fall winds down and the leaves begin to fall. 
Gilmore Girls: Netflix, 7 seasons 
Widely regarded as the "fall show,"  Gilmore Girls follows the story of Lorelai Gilmore and her daughter Rory. The Gilmores live in Stars Hollow, a small Connecticut town which is perfect for the fall setting. The opening credits even include fall leaves. Each episode, although connected to the overall storyline, also tells its own story. Plus, with seven seasons, there is plenty to watch to get through fall. Gilmore Girls is available to stream on Netflix. Some of the best fall episodes are "Ted Koppel's Big Night Out," "Let the Games Begin," "A Deep Fried Korean Thanksgiving," "Kiss and Tell," and "You Jump I Jump Jack."
Gabby Marquez ('25) says "Gilmore Girls is definitely one of my favorite TV shows and the perfect show to watch in the fall. My favorite character is Logan Huntzberger!"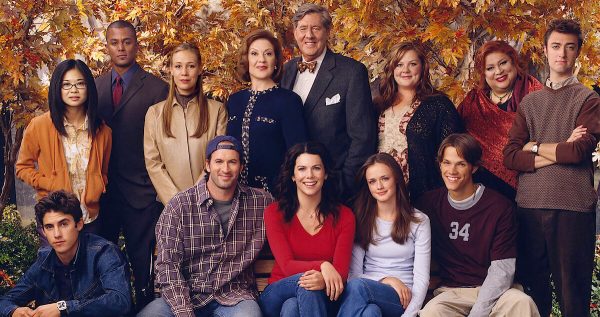 The Vampire Diaries: 8 seasons, HBO Max 
Following the story of teenager Elena Gilbert and her friend group in the supernatural town of Mystic Falls, The Vampire Diaries is a fall staple. It has all the supernatural elements a good spooky fall show needs: vampires, werewolves, witches and more. The love triangle of Elena, Damon Salvatore, and Stefan Salvatore is compelling and sucks in viewers. Although no particular episodes focus on the season of fall, the show has the spooky fall vibes throughout. The show is addicting and many viewers end up rewatching it many times. The Vampire Diaries is streaming on HBO Max and has eight seasons.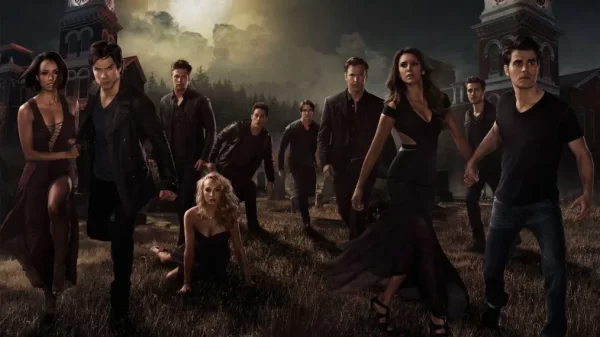 Anne with an E: Netflix, 3 seasons 
An adaptation of the story of Anne of Green Gables, Anne with an E follows the story of Anne Shirley, an orphan adopted by the Cuthberts. She is moved to Avonlea on Prince Edward Island where she slowly becomes a part of the community. From making friends to following her longtime will-they-won't-they with Gilbert Blythe, this show has become special in the hearts of many. The show is so wholesome and heartwarming, and it truly has all of the comforting feelings that fall brings. Anne with an E is streaming on Netflix and has three seasons.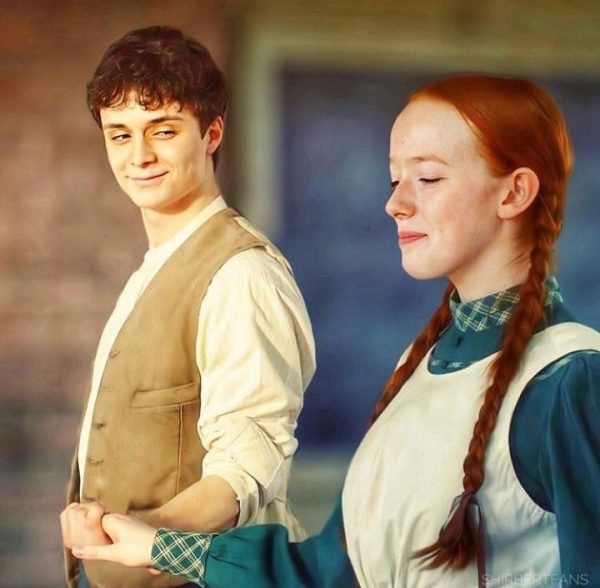 Little Women: Starz, Amazon Prime
Little Women (2019), an adaptation of the novel by Louisa May Alcott,  follows the March sisters, Meg, Jo, Amy, and Beth. Set during the 1860's Massachusetts, the film follows the sisters from their childhood to womanhood, exploring the intricacies of living as a young woman in the nineteenth century. Although the movie explores all the seasons, it has a clear cozy fall and winter feel throughout the story.  The movie was written and directed by Greta Gerwig, well known for her work on other famous movies, such as Barbie and Lady Bird. Gerwig takes a deep dive into the March sisters, exploring the innermost workings of their minds and their lives as women during that time. The movie stars well known actors such as Saoirse Ronan, Emma Watson, Florence Pugh, Timothee Chalamet, Laura Dern, and Meryl Streep. It is the perfect movie that will tug at heart strings on a breezy fall night. Little Women is streaming on Starz and can also be rented on Amazon Prime. 
Knives Out: Pluto TV, Amazon Prime
Knives Out is the ultimate fall mystery movie. Directed by Rian Johnson and starring an ensemble cast, the movie follows the investigation into the death of Harlan Thrombey, a publishing mogul. The movie's ensemble cast is filled with well-known and loved names such as Daniel Craig, Chris Evans, Ana De Armas, Jamie Leigh Curtis and more. The movie is thrilling and hooks viewers with every twist and turn. An added bonus is that there is a sequel,  Glass Onion, which is available on Netflix. Knives Out overall feels like a cozy fall mystery while being a thrilling movie at the same time. Knives Out is available to stream on Pluto TV and can be rented on Amazon Prime. 
All of these shows and movies are great options to stream this fall and early winter to embrace all of the cozy feelings these seasons bring.