Mr. Penguin's "Gelati" is a fun and delicious new dessert option [REVIEW]
South Tampa's newest creative dessert shop, Mr. Penguin, is stationed near the neighborhoods on W Platt street between Dale Mabry and Armenia. Due to the recent hype and it's most convenient location, many high school teenagers, college students, and families stop by this Italian ice joint for a quick treat. So quick, in fact, that the shop only contains a pick-up window and picnic tables. Mr. Penguin's popularity is owed to it's unique "Gelati." ACHONA asked an employee, "What exactly is a Gelati?" Nikki Lund answers, "It's layered combination of the Gelato and Soft Served ice cream. So you pick your Gelato flavor with chocolate, vanilla, and swirled soft serve." We were so entranced with this concept, we just had to try it for ourselves.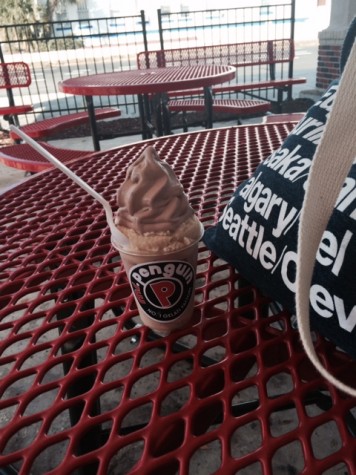 "What are the most popular combinations?" We asked Nikki Lund. "Definitely chocolate with peanut butter, chocolate with strawberry, and vanilla with a fruit flavor." Mr. Penguin offers an abundance of flavors and about 240 possible combinations. With so many different options, there's a perfect combination for anyone and everyone.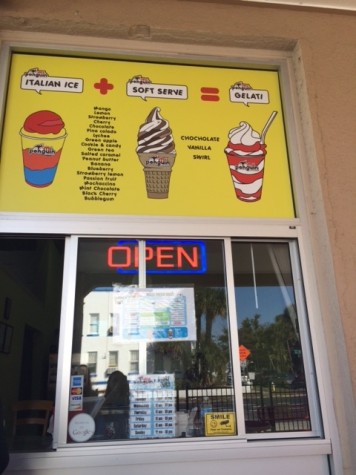 Their reasonable prices will give you bang for your buck because you will be full just after a $3.25 small. Mr. Penguin not only has the Gelati, but also regular Gelato and Soft Serve options made fresh everyday. Either way, Mr. Penguin is the perfect cure for a breakup, after school craving, or night out.