Humans of Academy: Grace Baxter becomes the 98th senior sister
Each month, the Achona staff will be featuring short biographies of students who grow themselves in the best way possible. Anyone with an amazing story, travel log, or any other interesting experience qualifies to be a featured human. The idea of sharing a short story of a random citizen's life was first introduced by Brandon Stanton, a 30 year old self-taught photographer and creative mind. He created a Facebook page entitled "Humans of New York" with the purpose of outshining everyday citizens and the story behind their pictures. The world became fascinated with the outstanding stories of everyday people which portray what it means to be human.
Academy's first human being featured is Grace Baxter. At just 17 years old, daughter of a Navy officer, Baxter has been through four high schools, a semester abroad, and a lot of packing. Besides attending four high schools, Grace participated in the PAGE program, where students live in Washington D.C. for five months and learn what it is like to be a senator.
How many places have you lived before?
"This is my tenth place I've lived in and my fourth high school."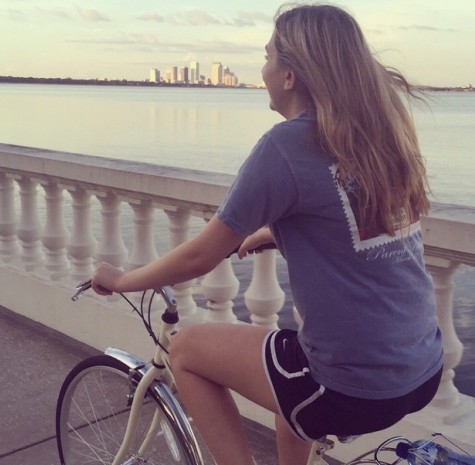 Where have you lived the longest?
"I lived in Lithia, Florida for 7 years. My dad had back-to-back assignments, so we were really lucky to stay in the same place for so long."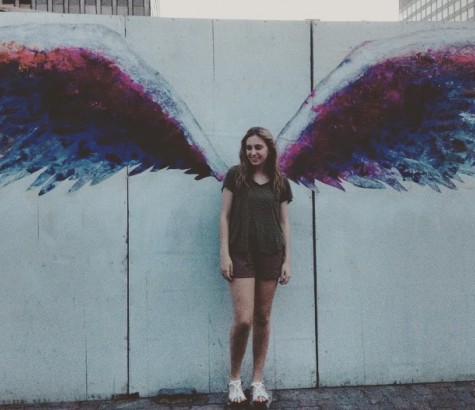 What is it like to grow up being a military child? 
"It's a fun way to grow up. The military has a close community that's of kind of like having a big family. At times though, it was stressful having my dad overseas and having to move all the time."
How do you feel about attending  a co-ed school versus attending an  all-girls school?
"It's definitely different than all girls. I've noticed with all girls that I'm more comfortable answering questions in class than I was in a co-ed school. My family has four girls in it, so I feel more at home here."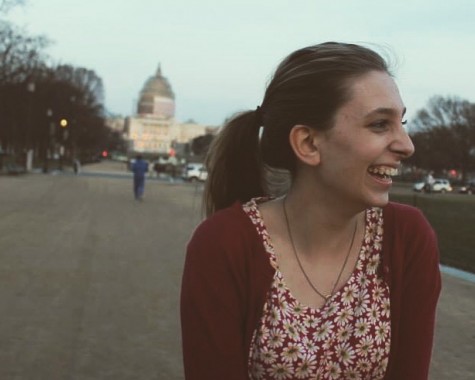 You mentioned you participated in a semester abroad in Washington D.C. with the PAGE program. What was that like?
"It was a life changing experience. iI was surreal to go from the traditional classroom to the workforce as teenager. Suddenly I had a lot of responsibility and attending events like the State of the Union with the most powerful people in the country."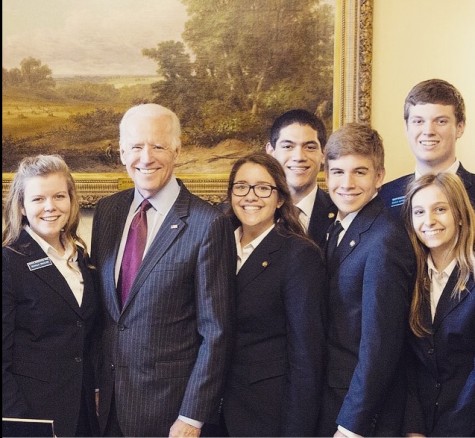 Out of all the places you have lived, which is your favorite?
"My favorite place  was Alabama. I liked all the southern traditions and most especially the sweet tea."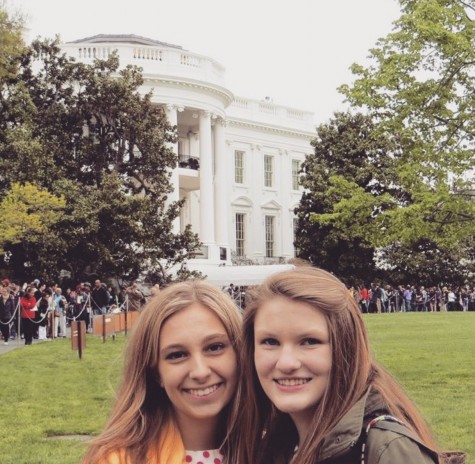 What do you like most about Academy?
"I like how all the students are very welcoming. Immediately after joining the senior class, I was met with lots of friendliness that made the transition easy."
—
Baxter manages to excel  in challenging classes, making new friends, extra-curriculars and moving in all at the same time. She is clearly a representation of what it truly means "to be rather than to seem."
The class of 2016 could not be any more ecstatic to welcome the newest jaguar and 98th sister. Grace is part of our family now and we can not wait to see the amazing things she will accomplish here at the Academy.
After Graduation, Grace plans on attending Auburn University, where her sister is currently enrolled. She wishes to move in with her sister and their two cats.
Know a "Human of Academy" doing amazing things that we should feature? Email the details to [email protected]