Miraculous Bathing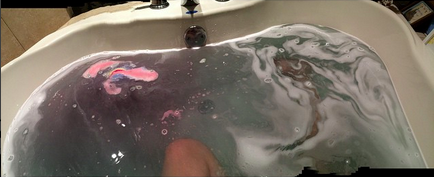 There is nothing better than to spend the weekend in a state of R&R. Six weeks into the year and Academy girls are now used to the regular routine of balancing school, homework, sports, work, etc.  Sometimes it's hard to remember to take a breath between all that gets done. A great way of taking time to relax is a bubble bath.
An Academy girl favorite is the Lush bath bomb.  With over 13 options to choose from, there is no wrong way to go about a bath.  Trying out new options are always fun experiences to find the best fit.  For a more relaxing bath, choose one that contains lavender, or essential oils to calm the mind. However, there are still options for bombs with eye popping colors that make for great photos.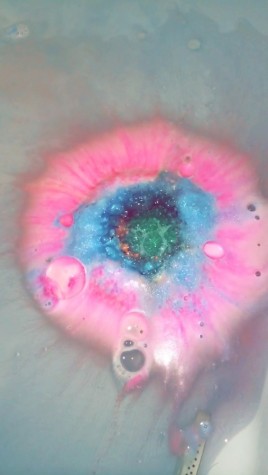 There are also many other ways to enjoy a bath instead of opting to only use a bath bomb.  There are bubble bars , luxury bath melts , and to spice up a bath and make it fun, Lush offers a variety of fun soaps to remind everyone that getting clean can be fun. Sophomore Emily Anderson is an avid bomb user who, "take one once a week. Especially at night when I'm really stressed out and it makes for artsy photos.  I also have a zen playlist to help calm my mind. #destressed."  
Also, for the craftier DIY girls, there are ways to make homemade bath bombs.  This is best to do on a free weekend when there is time to sit back and not worry about anything.  Collecting materials and time producing are all it takes to create a one of a kind experience to help relieve worries.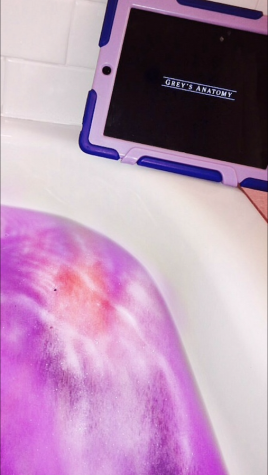 Using baths with oils including lavender, chamomile, and rose are proven to help calm the mind.  Baths with sage have resulted in a sharper memory.  These are great to use the night before an important test or quiz.  There are so many benefits that come with taking baths other than them being a huge destressor.  
Whenever there is a time where the world seems it is getting too hectic, take some time, stop into a Lush store, light some lavender candles, make a warm bath and watch all troubles flow down the drain.