Finding the Community Service Project that Fits You
Making your mark in the community while enjoying it as you work
No matter what type of personality you have, there is always a community service project you can involve yourself to get the necessary hours and enjoy while in the process. Whether you are an animal-lover, history fanatic, or have a soft spot for kids, there is some project out there that fits your interests.
History Fanatics
For the people that live and breathe history, or even the people that enjoy just a certain subject of it, there are many local museums that welcome volunteers for multiple special events. In the Tampa Bay History Center, teens are welcome to assist with summer camps, work alongside museum staff, and serve as floor hosts in the galleries. The Henry B. Plant Museum is an old historical landmark, known as the Tampa Bay Hotel, and focuses on life in Tampa in the late 1800s. They also welcome teens for any hours or time that is possible to help behind-the-scenes action. Many more museums in Tampa offer hours to teens who have a passion for history, and even for the people who live further away, there are always local museums who accept all the help they can get.
Tech Savvy
Students who are especially talented with computers and are always called in the classroom when some technology stops working have an opportunity to teach computer skills to the elderly. Many retirement homes, including Canterbury Towers and Lakeshore Villas, encourage tech-savvy teens to help the older generation learn how to work their technology and social media. SeniorNet Learning Centers are located all around the United States specifically for educating the elderly on their computers to connect them to their loved ones at the times when they can not always see them in person. Many opportunities in assisting teach these valuable skills can be found by just contacting a local retirement home.
Athletes
Sports-lovers have many different events open to them around our community, and even in our own school. The YMCA accepts teen volunteers to help with coaching sports teams or leading various classes on how to prevent injuries, but also teaching crucial life lessons off the court or field to the youth that you work with. Another opportunity in our own backyard is volunteering at the Academy summer camps for various sports. Freshman Molly Fleming volunteered over the summer for the volleyball camp because "volleyball has been such a big aspect of my life for so long that working summer camps to teach younger girls how to play the game I love makes me enjoy the work so much more." Your love for a specific sport can shine when teaching it to younger kids and make them want to play the sport as they mature just because of you.
Culinary creators
Every person knows that one friend who can bake masterpieces that melt in your mouth. Those types of people can dedicate their time to bake to raise money for certain causes that mean something special to them. Freshman Brooke Breeze bakes good to raise money for breast cancer research, which is close to her heart because "my mother is a breast cancer survivor so I have seen the effects and understand how important research is to eventually find a cure." In or out of school, baking goods for specific events can raise a substantial amount of money to donate to a powerful organization.
Animal Lovers
People who have a deep love for animals are able to volunteer to foster animals from their local Humane Societies. Foster volunteers provide care for animals who are not necessarily ready to be adopted and use all the necessities given from the Humane Society. Senior Gabby Tremonti fosters kittens because she has "always been especially caring towards animals so I use my interest to benefit a powerful cause." Fostering animals is a way to help lovable furry friends while feel good about saving an animal's life.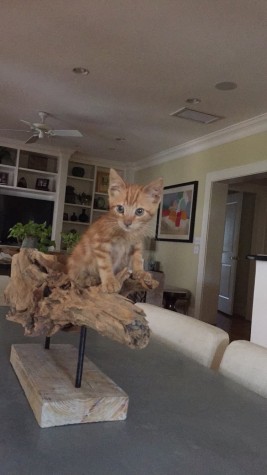 Sea-enthusiasts
Some people's lives revolves around the ocean and live for the salty hair that comes along with it. For the sea-enthusiasts, volunteering at the aquarium can be the perfect fit because it revolves around working with sea animals. Junior Zoe Cuva spends her time volunteering at The Florida Aquarium because she "aspires to be a veterinarian some day so this way I combine my love for marine biology and my interest in this field to work for my community." There are many different opportunities of volunteering within the aquarium, so it can be even more specific to the student's interests.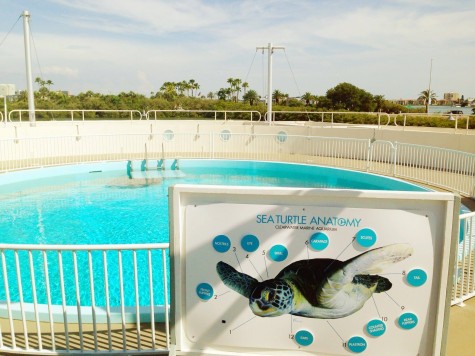 Good with Kids
Those special students who have a soft spot for kids have many different categories that they can focus on. Many local schools have opportunities to help watch kids on after-school care, and places, for example A Brighter Community, have chances to spend a day off as a teacher's assistant for preschool. Out-of-state opportunities to work with kids are also available through schools, churches, and private organizations. Taking care of children demands lots of energy and patience, but also feels the most rewarding from making a direct impact on a kid's life.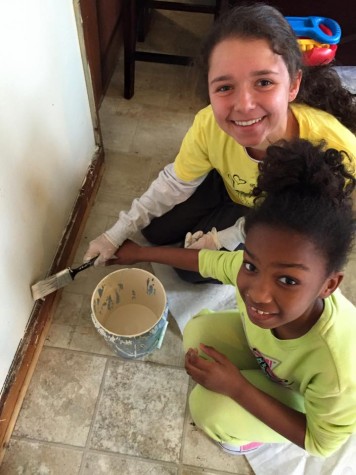 Every community service project, no matter what type of personality a student has, is worthwhile and provides a sense of accomplishment after those hours are done and the work is finished. The most important part of community service is making the society you live in a better place and setting an example for the generation to come.