Christmas in November?
More and more Christmas seems to be coming earlier every year. By Halloween, all the stores are adorned with Christmas trees and lights, making it feel as if Christmas is closer than it actually is. This leaves Thanksgiving as the redheaded stepchild of holidays. Christmas starts being celebrated right after Halloween, which does not give Thanksgiving the appreciation it deserves. By October, all the Christmas lovers have already started listening to Christmas music while the ones who are not as excited about Christmas in October roll their eyes. 
Many people believe that Christmas music should be listened to year round, so they have no problem when the general public begins to listen before Thanksgiving. When asked why she loves Christmas music and feels it is appropriate to listen to it all year long, Junior and Christmas fanatic, Olivia Valdes, looked puzzled and responded, "I don't understand the question or why it wouldn't be appropriate to listen to it throughout the whole year." Christmas music adds an element of joy to everyday things that are normally boring. The whole Christmas season is filled with the Christmas cheer that only Christmas music can bring.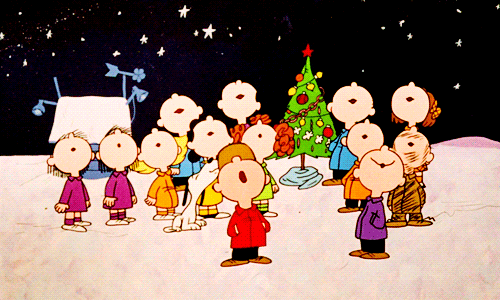 Other people do not like Christmas music being played out of season because it takes away from Christmas as a whole.When Christmas music is played in July,  it gets old by the time it is December and actually Christmas music season. Junior and self-proclaimed "Grinch," Sophia Mastro, says "I hate Christmas music because of those who abuse and play it out of the Christmas season. There is only one time when I will tolerate it and that is on Christmas. I am the Grinch." 
Whether you think Christmas should be celebrated after Thanksgiving or throughout the entire year, the Christmas season is always a great time of year! Start out your December with ABC Family's 25 Days of Christmas. Below is a Christmas playlist so you can listen to Christmas music whenever you please!