How to Make Drinking Water More Accessible: Tips and Tricks
Water benefits everything. It contributes to clear skin and healthy hair, helps digestion, and even greatly helps with weight loss. But sometimes, people find it difficult to drink the recommended amount of water. According to an article published in the Harvard Health Letter and CBS News, we need thirty to fifty ounces a day.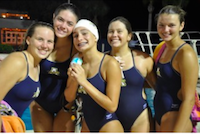 Drinking water with lemon adds flavor and can make drinking thirty to fifty ounces more appetizing. It also serves as a detox water; providing extra minerals and antioxidants from the lemon.  Freshman, Nya Stanechewski also believes, "Drinking lemon water would inspire me to drink more water every day, because I get tired of the same boring flavorless water so it makes it more interesting".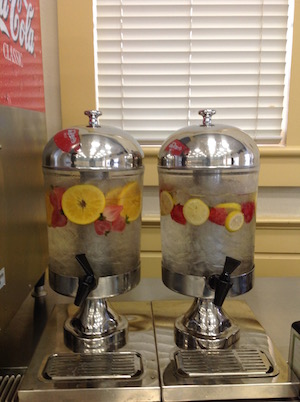 2. You can also get water from foods like fruits and veggies, which may count as daily water intake. Watermelon, apples, grapes and even some grapes all have a significant amount of water in them.
https://instagram.com/p/3HjCgHBbJx/?taken-by=sophia_bahr
3. Getting a cool new water bottle can also inspire you to drink more. Lots of times, straws are helpful because they make it less messy while sipping. When stopping for your morning Pumpkin Spice Latte, don't be afraid to ask for a Venti ice water for no extra charge to rehydrate after coffee. The cool Starbucks design will also inspire water consumers to drink from a Starbucks' designed cup.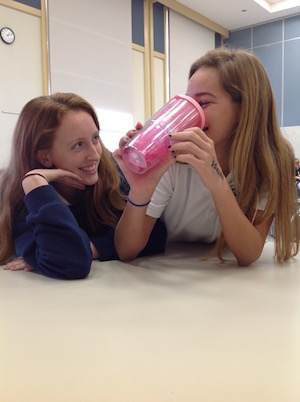 4. Make it a contest/ challenge. Junior, Jenna Wiley contributed to Facebook's 28 day water jug challenge, which requires a gallon of water a day for a whole month. She even made it interesting by including her mom, AHN middle school teacher, Kim Wiley and her older sister, Academy alum, Brynn Wiley '12 into the challenge. Jenna successfully completed drinking a gallon of water a day during the months of June, July, and August.
Jenna claims,"I felt really good after drinking a gallon a day. It made me feel very hydrated and really helped my skin". She also put mark on the jug, to indicate when to drink and how much by certain times in the day. For example, by 11:00a.m. she would have to drink at least a quarter of the jug, etc. She claims by saying, "it's kind of like Mrs. Z's salami analogy, you just have to take it one bite (sip) at a time." She proved that ways like making water drinking a challenge, makes getting the recommended amount fun and interesting and less like  a chore.
https://instagram.com/p/85rOV1mjcG/?tagged=waterjugchallenge
— CHLOE PAMAN (@chloepaman) October 28, 2015