Introducing Rebel Wilson's New Plus-size Fashion Line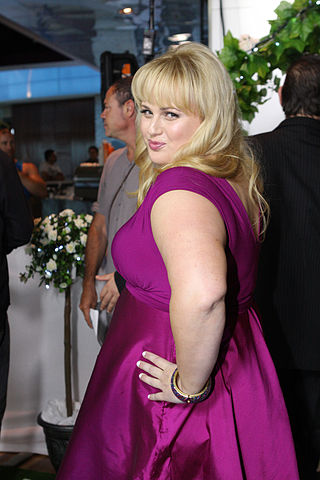 Known for her comical and phenomenal portrayal of Fat Amy in Pitch Perfect and Pitch Perfect 2, Rebel Wilson is a world renowned icon. Rebel Wilson is an Australian stand-up comedian and actress who has gained a great deal of fame here in the states. Wilson's role in acting has not only earned her several award nominations and wins, but also has distinguished her as a role model for plus-size women in society. On November 1, Wilson teamed up with Torrid, a brand that specializes in fabricating garments that range from a size 12 to 28, in order to develop a plus-size clothing line that compliments and accentuates women's' bodies globally.
After wearing Torrid's clothes–exclusively the jeans–in a few photo shoots, Wilson instantly realized that they conformed to the body in all the right ways. Georgina Burke, the model for Torrid, is a perfect example of how the clothes have a handle on one's shape and size. "I met the girl they fit on, and she's like my body size," Wilson remarks, "No wonder they get it right so much; they're fitting on real people's bodies."
Rebel for Torrid features roughly 25 pieces, all of which are actually affordable. Varying from $28 to $125, the collection mostly presents 3 primary colors that go with everything and make dressing up simple! Blacks, whites and grays are some of Wilson's favorites that she incorporated into the assemblage, adding a sense of fun and personal style. "One of my favorite colors to wear is black. It is so versatile and goes well with everything so I like that Rebel is using it as one of her focus colors" adds senior Adri Torres.
What inspired Wilson to create this line was her inability to find plus-size clothing that appealed to her as well as fit her needs. "I've never really felt like there's a brand out there in the plus-size world that is creating cool stuff, that fits well and is good quality yet affordable." Wilson exclaims. Wilson's line is a reflection of her edgy, urban style sense and complex personality, which junior Audrey Dunn thinks will be "very successful because those two components of style are very popular in the current fashion world."
Rebel Wilson is an intelligent and beautiful star who promotes self-worth and self-appreciation. "Rebel is definitely one of the more positive and authentic celebrities our society has now a days. I am glad that she created this clothing line because it will show girls that no matter what shape or size, they are beautiful and matter" comments sophomore Jade Seymour. With a large teenage girl fanbase, Wilson encourages confidence and being able to hold your own, regardless of the circumstance. This fashion line introduces the concept of cultural diversity that is present in Wilson's clothing, as she incorporates different elements from her life in Western Sydney as well as expands the "normal" size range. 'Rebel for Torrid' is truly a refreshing and enjoyable clothing line that embodies what it is to be Rebel.