Humans of Academy: Marvelous Mother
Academy girls at the beginning of every spring spend the 'marvelous' tradition with their mothers, known as the Mother Daughter Dinner.  Seniors every year make a tribute to their mothers by making a video and placing them in competition where they submit photos of their mothers from back in high school as their 'marvelous' mother. This year Kelsea Henry's mom, Laurie Henry, was voted as the 2016 Marvelous Mother and I got the chance to sit down and learn what is so marvelous about her.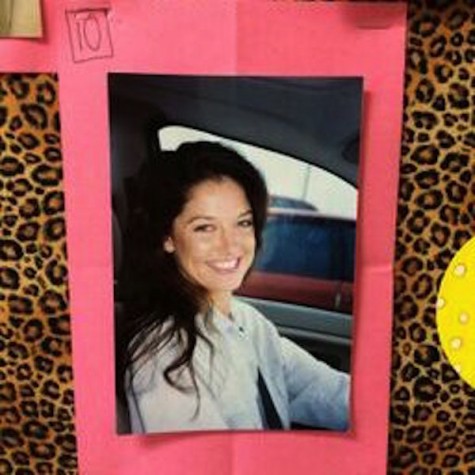 If you could give the other one piece of advice, what would it be?
Kelsea: "Even though you want me to pursue my dreams I want you to pursue yours too."
Laurie: "Enjoy everything and take advantage of all events and oppose and don't miss anything."
What's your favorite thing about each other?
Kelsea: "She's always willing to put other above and do anything for my brother and I."
Laurie: "Her mind, heart, how she's always positive, nurturing attitude, joyful, loving to everybody, the list could go on forever."
What 'pesky' habit aren't you going to miss?
Kelsea: "She can't stand any small noises I make."
Laurie: "Her noises she makes."
How often do you think you'll call each other?
Kelsea: "Everyday.. or at least text everyday and call every few days."
Laurie: "Every day."
What do you guys do for bonding?
Kelsea: "Dinner, the mall, watching Friday Night Lights."
Laurie: "Talking, couples massage, mani pedis."
How have each other changed each other?
Kelsea: "She's always motivated me and makes me confident in who I am."
Laurie: "From the day she was born she's been my greatest joy and fulfillment."
Any lasting words to leave each other with before you're separated?
Kelsea: "I love you, you're my role model and I'll always look up to you."
Laurie: "I love you and I want all of your dreams to come true."