10 powerful women that you should know
Some of the most accomplished women in the world who fly under the radar for high school girls.
As Academy girls, we are always taught about how successful and powerful women can be in the world today. We hear of many women really making a difference in society with companies that they started or charities that they are taking over, but there are also many women who go under the radar that we may not know about. Here is a list of some of the most powerful women in today's world that we should know about.
1.Melinda Gates
Everyone knows of Bill Gates, her husband, because he is one of the richest men in the world. But many people do not know about his wife who is just as accomplished as he is. Gates focused on dedicating her life to philanthropy and global development, founding the Bill & Melinda Gates Foundation and controlling all of their payments since it has been around. She has changed philanthropists' way of thinking by teaching them to fund highly targeted campaigns and combine it with data-driven monitoring and global collaboration. She decides every direction of her organization, reviews all the results, while now focusing more on championing investments in women and girls all around the world.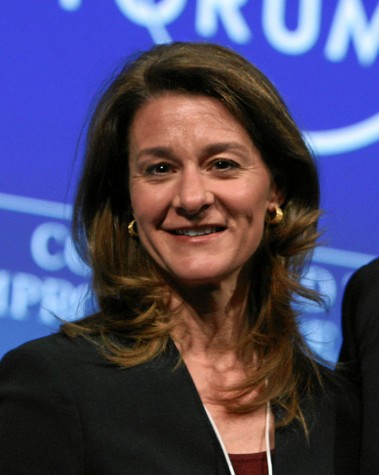 2.Janet Yellen
Janet Yellen graduated Brown University with a Bachelor of Arts, went onto Yale University to earn her doctorate, and she wasn't even done there. Yellen made history as the first female head of the Federal Reserve in 2014. She took over the reserve shortly after the central bank began to cool down after its recession era and then successfully brought the markets up through six cuts that pulled monthly purchases from $0 to $83 million. She has so drastically changed the Fed that for the first time since 2004, they can loosen economic reigns further by bringing up their interest rates. As she was bringing up the Fed back on its feet and pushing to improve their oversight of big banks, Yellen was also fighting a call to increase congressional supervision on them. The best part is that this Yale and Brown graduate is just getting started in pulling the Fed through one of its most successful times.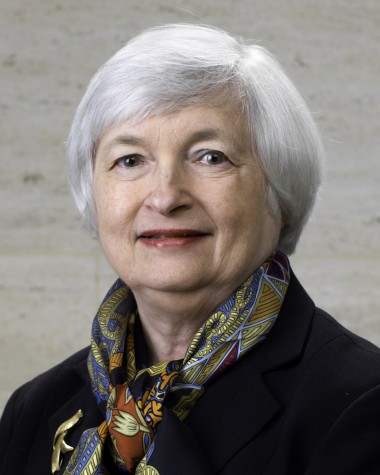 3.Mary Barra
Mary Barra, CEO of General Motors, was the first woman ever to head a Big 8 automaker last year. The year also happened to be one of her toughest years in the automotive business; facing over 74 deaths, 126 injuries, and a 30-million car recall. Investors pressured her all year long to return more cash to shareholders while she was dealing with all the lawsuits that came from the accidents. In the face of all these problems, she still was planning for the future of her newly taken-over company, which includes turning Cadillac into a global luxury brand that continues to grow in China, and becoming a technology leader. She has also has been forced to make some tough decisions herself within the company, deciding to kill the Chevrolet Brand in England and pulling out of Russia, Australia, and Indonesia. Each adversity faced and moment of pressure she has been put in, Barra has come out with a strong fist not letting anything shake her.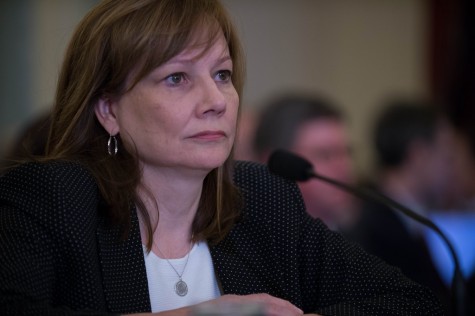 4.Christine Lagarde
Christine Lagarde took over heading the International Monetary Fund, the organization which serves as an economic advisor and backstop for 188 countries, in 2011 and is entering the last year of her first term now. She took over the company when the world's economy was just recovering from its financial crisis and now she protects 3.5% annual global growth which is down 4% from when she started. She has shown a concern that the slow growth has become a new commonality and used her organization to do everything she can to help. Lagarde now views emerging markets as unique locals rather than a single entity and warns central bankers, namely the United States Federal Reserve, to be wary of the potential negative effects of different monetary policies around the world. As well as this, Lagarde has used her power to increase the female labor force to try to reduce poverty and inequality.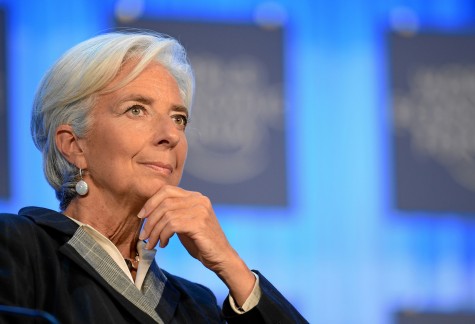 5.Dilma Rousseff
Dilma Rousseff, President of Brazil, was on the track to end poverty in the world's seventh largest economy when she was caught in the middle of bribery scandal that involves a national oil company. She was elected Brazil's first female President in 2010 and has been very successful in pulling their economy out of the poverty cycle. While battling the public opinion after facing this scandal, she still has devoted herself to work towards making Brazil a better country and working to prepare it for the upcoming Olympics!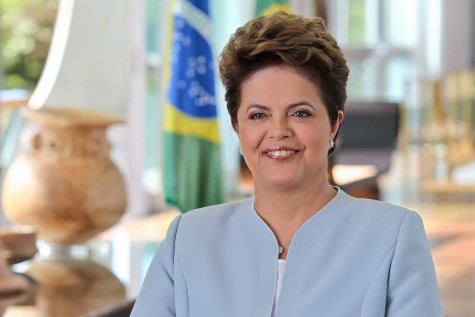 6.Sheryl Sandberg
Sheryl Sandberg is not just the COO of Facebook, but on her free time she writes and even published the bestseller Lean In. She graduated from Harvard University with a bachelor of arts and a master of business. She has donated over $31 million to her non-profit founded to back women in the workplace, Lean In, and plans to support all education and anti-poverty groups. As a former Google executive, Sandberg moved to Facebook and in four short years, became the first woman to be on their board of directors. She has helped the social networking business go public and expand their digital revenue while working her way up the ladder in her companies. She has faced many horrors on and off the workplace, with her husband dying unexpectedly last year, but has never given up and taken no as an answer.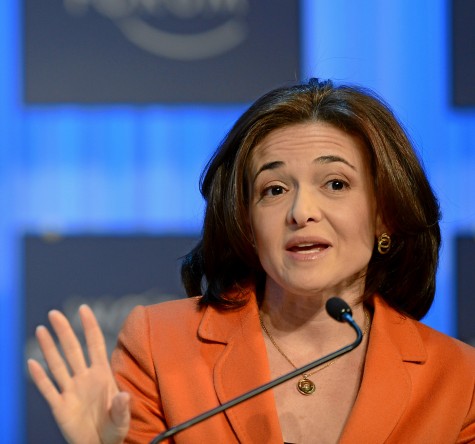 7. Susan Wojcicki
Susan Wokcicki, CEO of YouTube and graduate of Harvard University, started working at Google as consigliere for their ads, then eventually worked her way up to head the Google-owned video channel, YouTube. Wokcicki championed the $1.65 billion acquisition of the video site and now valued at some $20 billion, with revenues hitting up to $4 billion, up 33% in the last year. Wokcicki is devoting her time to help the YouTube celebrities and help media companies make the most of their video platform. She has restlessly worked to help people who have less opportunities make a life for themselves through YouTube.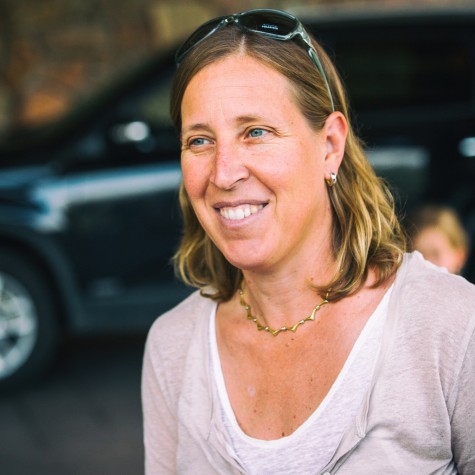 8.Ginni Rometty
Ginni Rometty has been the first woman CEO of IBM for multiple years and it has been nothing but a smooth road. Graduating from Northwestern University, Rometty shifted the technology focus of the business as a whole to new heights. She has taken initiative and led many projects within the company, including spending programs for data-analysis software, cloud computing, and artificial intelligence technology. She has taken IBM to focus on boosting profits and cultivating growth, so the company can take care of its workers. Rometty has opened many doors for women in the business world and offered many opportunities to girls who aspire to be like her one day.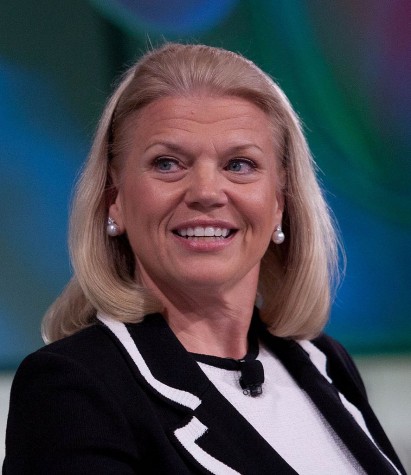 9.Meg Whitman
Meg Whitman is President and CEO of Hewlett Packard Enterprise, otherwise known as HP. This company was created when Hewlett-Packard firm split into two and oversees business hardware, software, and services. She not only was CEO of HP, but most of her fortune actually comes from when she was CEO of eBay. She helped expand eBay from thirty employees to over 15,000 employees and $8 billion in revenue. She now sits on about 5 companies' boards and is a director of Procter & Gamble. There is nothing in her way to let her do whatever she wants next, which inspires girls all around the whole who have hopes to go into business.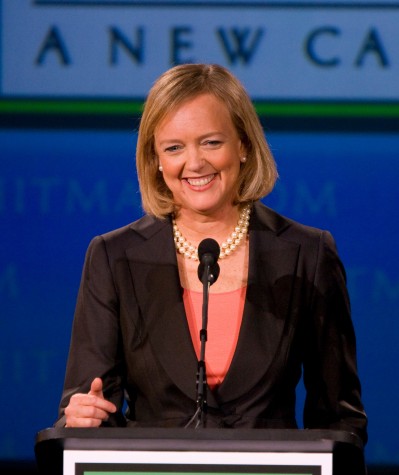 10.Indra Nooyi
Indra Nooyi, CEO of PepsiCo, has worked through many major issues that the company has hit. It just celebrated its 50th anniversary as a combined food and beverage company. This celebration was almost ruined by an investor who threatened to split up the company, so Nooyi handed him a board seat to Nelson Peltz's Trian Fund and avoided a messy fight within the company. She has created a five-year plan to cut the costs by $5 billion and returned back $8.7 billion through buybacks and dividends to shareholders, a 36% increase from the year before. It beat out its long-time competitor last year Coca-Cola, returning 17% to Coke's small 5%. Nooyi has plans for the future of this company and worked without end to get it where it is now, proving anyone who wanted to come in her way that she is powerful.