Humans of Academy: Abby Morris
From March 10 to March 20, Abby Morris (11), was in KwaMghlanga, Africa. Morris went with 12 other missionaries through the St. James Methodist Church. Everyday the group traveled to the Manaleni Achievement Center (MAC) and played with the kids who attend the center. The people who go to the MAC are the poorest of the poor, and they most often get bullied by other kids for this. That is why Abby Morris' role in their lives is so important.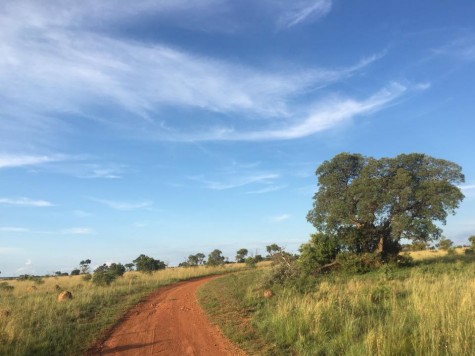 One of the days the missionaries brought supplies to do science experiments with the children. They used baking soda and vinegar to blow up balloons on water bottles. When they did the experiment, they put the opening of the balloon over the top of the bottle and let the baking soda fall in. When the baking soda and vinegar combines it creates carbon dioxide and blows up the ballon. They also made solar ovens with the students. The solar ovens are made out of cardboard boxes or just regular pizza boxes. They cut a flap in the top to open and put aluminum foil on it so it reflected the sun to heat up the inside of the box. Then, they added newspaper for insulation and aluminum foil on the bottom of the box. They put whatever food they wanted in there and watch it cook by the sun. The students and the missionaries split up into Team USA and Team South Africa for this project. The kids there made their own and had to find their own supplies. They then tested out whose was hotter to see who won. Team USA won by only  1 degree hotter than Team South Africa.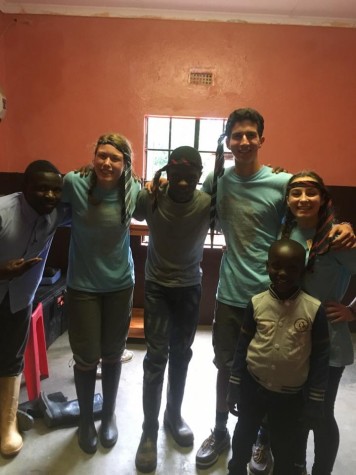 The missionaries went to the local high school and met some of the students there, including some of the MAC kids. They brought them pizza, which is a treat for them. The students taught the missionaries a traditional African dance called the Gum Boot Dance. All the students were super excited to teach the missionaries the dance because it was the first time anyone had asked them to learn it. During the dance, the performers wear a tie on their head as part of the dance.
Morris reflects on her time in Africa and says,
"I made so many new friends and was blown away by the similarities between the people I met in KwaMghlanga and myself. Even though they come from nothing, they are by far the happiest people on the planet. They changed my life in ways words can't describe and I know I have to go back. We all had the most fun and made the most memories, but saying goodbye was probably the hardest thing I have ever had to do."