Academy attends State Latin Forum
Academy's First Trip to States within the Latin Department
Two weekends ago, High School Latin teacher Ariana Louder brought ten students to Orlando, Florida for Latin State Forum. These girls went with open eyes, not knowing what to expect because they had never been before.
The event started on Thursday when the girls left early from school and drove to Orlando. They immediately accompanied everyone else at Latin States to the opening ceremony where everyone showed up wearing togas. Thursday night was introductions, Friday consisted of all competitive events, and Saturday was the awaited award ceremony.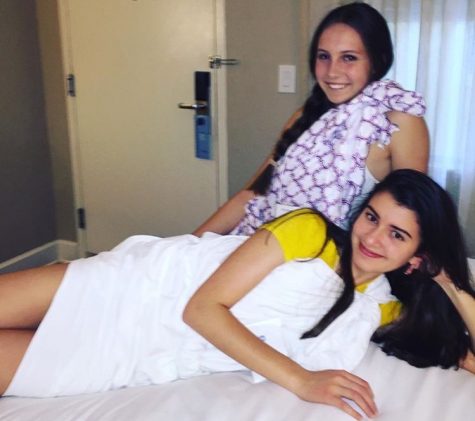 According to freshman Sarah-Kate Murphy, her favorite event held at the Forum was "the potato toss, because it was competitive but still really fun; everyone was laughing the entire time."
Ever since the beginning of September, the Latin classes started a hashtag, #roadtostates, to start preparation for the State Latin Forum. This hashtag started simply on the Latin classroom board in the top left corner, but as the idea of actually going to Latin Forum at the state level progressed, the hashtag became our motto for the trip. However, never did they expect that they would do so well, placing in 12 events!
Liz Benjamin, Junior Latin student who went to States with the team, claimed that this hashtag began "when we first found out that it exists. At first it was just a joke that we didn't really expect to happen, but before we knew it Ms. Louder was handing out permission slips."
The three day long forum was not all work; there were social events scattered around to bond all the students and teachers there. Specifically, on Friday night after all the events were over and the students were mentally exhausted, there was a dance for all students to attend. This formal event not only brought together people at the other schools, but it also brought together the girls that came from Academy.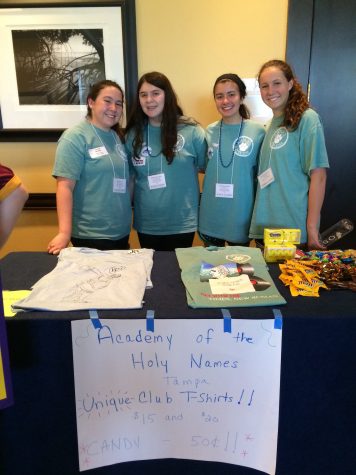 Senior Sofia Curry who was one of the first people to start the #roadtostates said that she loved the experience because, "I became close with the girls from our school and it was fun to hang out with the people I don't really talk to outside of Latin class."
When asked about the experience for the first time going to States, Louder said that she "was extremely excited leading up to states because I thought the girls earned the chance to compete at the State level from doing so well at Regionals. I hope that this is the strong beginning of an annual tradition for the AHN Latin program and I hope to have a full delegation of students attend next year!"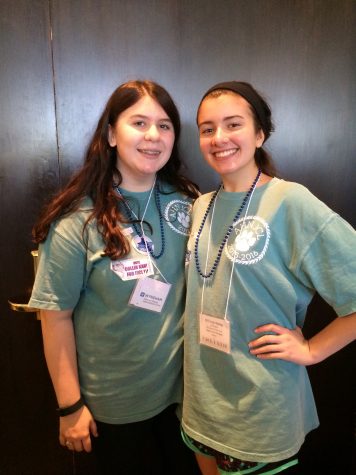 Latin State Forum overall was a great success, not only academically but also by means of a bonding experience for the girls who went. Congratulations to all the girls who placed and competed in Academy's Latin Classes first trip to States!
Individual Placements
Kendall Bulleit – 2nd National T-Shirt Design
Madison Troy – 7th open Certamen, 9th Greek Derivatives, 6th Hellenic History
Meredith Butler – 4th Female Costume
Gretchen Swenson – 8th Marathon
Kelsey Barton – 8th open Certamen, 1st Painting, 4th Greek Lit
Sarah Kate Murphy – 9th Greek Derivatives
Katie Taulbee – 6th Pentathlon
Team – 10th Pipio Twitter Contest
Congratulations to our Latin Ladies! #OnTheRoadToSuccess