Why I'm Choosing to go to Prom Stag Again
The struggle of finding a date is real when it comes to Academy dances.  Trying to find a boy to take solely as a 'ticket' to get into a dance, like Winter Formal, can sometimes to be harder than it seems.  Fortunately, for the juniors and seniors, prom is only option to go solo. Sorry freshman and sophomores
Last year I made the best decision I think I've made throughout all of high school, choosing to take myself to prom. No, I did not take photos alone, drive alone or even walk into the dance alone. It was a great opportunity to just be stress-free and not have to worry about paying attention to another person.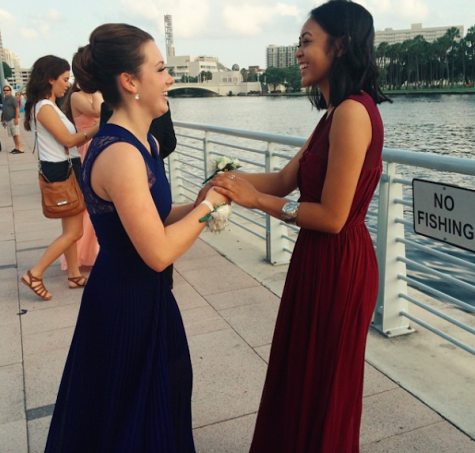 I didn't have to worry about who I was going to take, or how was I going to ask them, or what happens if they forget my corsage…again(true story). I had the reliability of myself to make sure things were going to go the way I wanted them to.
Much to my luck, I was one of six of my best friends who were going alone as well.  We all put our heads together and ordered matching corsages, and coordinated who would stand next to who to make sure we were in an eye-pleasing color order.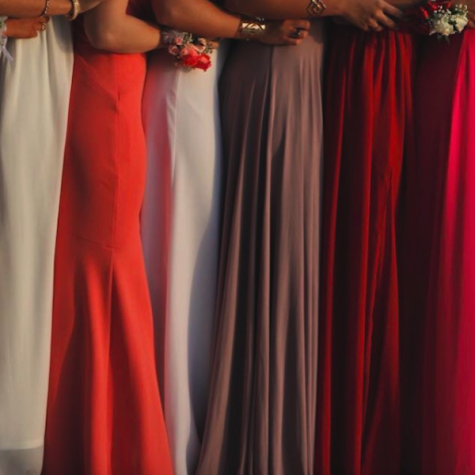 Another worry that was able to blow right over my head was about how my date was going to react to a receiving line consisting of the principal, vice principal, school president and his wife, and Sister Mary Glavin.  I found that after having to partake in this pre-dance ritual for many years, I decided to have my own fun with it and introduce one of my several solo gals to them as my date.  They were humored nonetheless.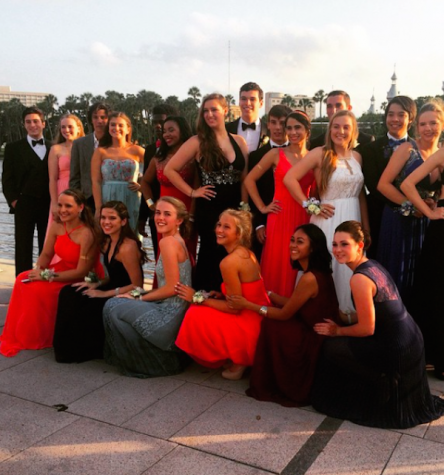 Spending the whole night on the dancefloor with my friends, I felt carefree and was able to act like my happy-go-lucky self.   There was no 'date' I had to worry about, unlike my other friends.  I couldn't help but chuckle when I looked over at the tables and saw several hunched-over, angsty teenage boys who looked like they would rather be anywhere else in the word than there.
The most important lesson I learned from the whole experience of going stag to prom is that sometimes you just need to 'treat yo self' and be the independent woman that you are.  You don't need a boy to define you or make you feel any better about yourself.  That is why we're so lucky to go to a school that teaches us to have the integrity to be our own self, but also how to interact with others.