Is Sage's Food Worth the Cost?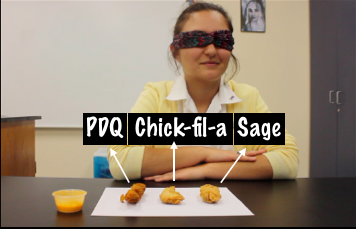 Sage Dining has been catering Academy lunches for four years now, and in that time they have introduced numerous new menu items into the rotation, they have stocked their inventory according to popular demand, but they have also undeniably become more expensive. ACHONA sat down with amateur Academy food critics to decipher whether SAGE's quality matches their prices.
Avid lunch-packer Lindsay Calka holds the opinion that Sage's prices are too high. She sums up her perspective in one experience in which Sage was selling soup and bread bowls at school. Lindsay describes excitedly grabbing her soup and bread bowl which she claims was advertised for three dollars. Her outrage commenced when she went to check out and was charged six dollars.
"Apparently it was three dollars for each the soup and the bread bowl, even though you really couldn't buy them exclusively considering there were no bowls out and I don't want just an empty bread bowl. So it was six dollars for okay soup and bread."
Freshman Charlotte Carl is not tethered to either side of the Sage debate though her experience.
"Their food is good, but occasionally their quality will falter," she comments.
Carl reports that a week or two ago when she got her french fries she was displeased with their sogginess.
"They could have checked the fries before they put them out, and if they did not do that, they could offer refunds for those who were dissatisfied with their meals." she suggests.
Despite small hiccups, Carl does conclude that Sage's food is worth its cost. She claims she would rate Sage's food an eight out of ten. One of her favorite snacks is pita chips and hummus which Sage has pre-packaged for around three dollars.
Carl also offers that Sage is perfect for the climate of Academy, where girls have lunch meetings, interviews, questions for teachers, last minute studying, and other running around to do.
"I think Sage has great prepared options such as fruit cups, pudding cups, brownies, and salads." she offers.
---
To test the quality of Sage's food, ACHONA narrowed in on one of their most popular items: chicken tenders.
A taste test was conducted in which the subject was blind folded and prompted to try a bite each of three different chicken tenders. One is from Sage and two others are from two successful food chains. The critics were prompted to explain which tender they preferred and why.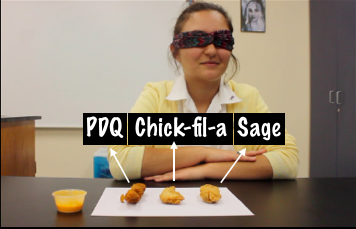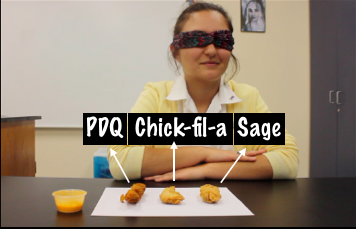 Most girls were experts and could guess the origin of the chicken tender based solely on texture.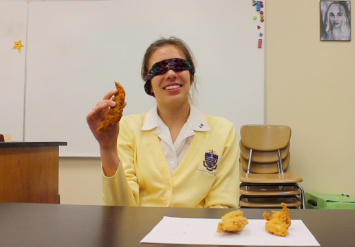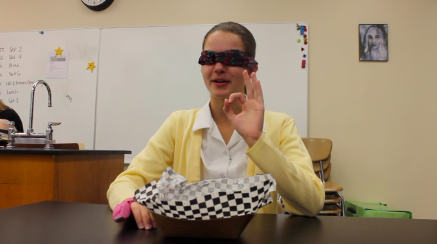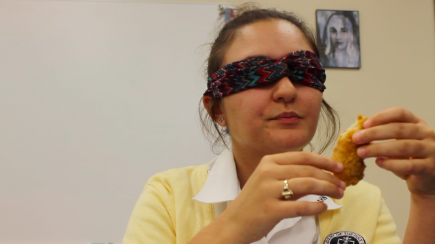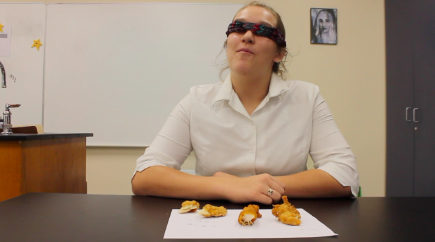 Overall, the students were strikingly accurate at differentiating between the chicken.While a few critics deemed Sage chicken too dry or too heavily breaded, the collective results were overwhelmingly positive. Tasters universally agreed that a three-piece chicken tender meal should be no more than five dollars.
Freshman Charlotte Carl synthesized the thoughts of the group by stating "I feel the prices could perhaps be lowered a little, but overall Sage is convenient, and their food is good so I will continue treating myself to chicken tenders!"