Top Tampa Doughnut Shops You DoughNOT Want to Miss!
When the sugar cravings kick in, what could be any better than getting some donuts?! A little sugar rush never killed anybody! Donuts have been become really popular in Tampa, especially for Academy girls. Although Dunkin Donuts and Krispy Kreme are the traditional shops, Tampa has gained some new joints that add a little twist to the menu. Whether you only want to satisfy a craving or simply indulge, the following shops aim to please!
If you want to have a cheat day and not feel so guilty, this is the place to go! These small, bite-sized donuts are the perfect guilty pleasure. Whether you want a 3 pack, a 6 pack or a custom order, The Mini Doughnut Factory will make it your way. The menu offers a suggestion of popular donuts as well as options for you to customize your own! This shop is great for birthdays or events, specially because they can theme your donuts if you want them to!
Senior Alejandra Lozano adores the Mini Donut Factory because "I go there so often, the cashier knows my name. Its perfect for when I'm craving something sweet because its not too much. The employees are so nice too, they put all their effort into each single donut."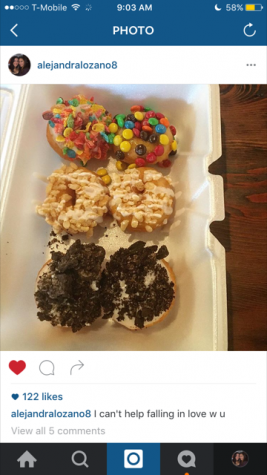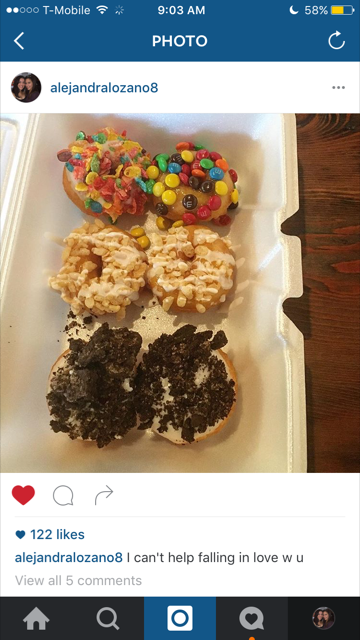 A bakery created by Datz which promises all things from home-made gelato to cupcakes to donuts! A new twist they recently began incorporating to their menu is the Donut Ice cream cone!
AHN Senior Grayson Garraty comments that "they change the Ice Cream flavor of the week every week, so I love going in and seeing what the new one is. I love the donut ice cream cone because the hot donut with Ice cream on top is the perfect combination!"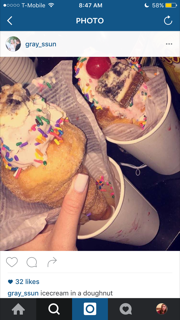 Although traditional, Krispy Kreme will forever remain one of the greatest!  This shop is famous for its dozen glazed donuts. Nevertheless, their munchkins are the perfect treat!  Their newest addition includes the "Cookie Jar" which features a mix of cookies and donuts!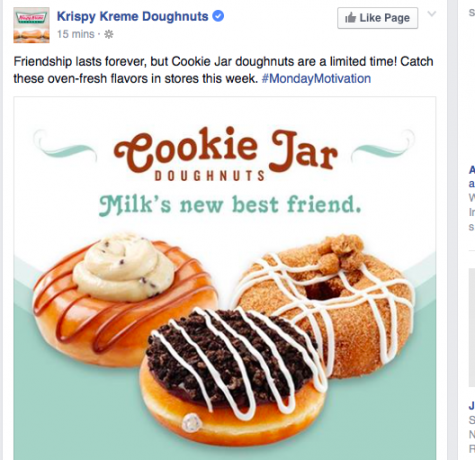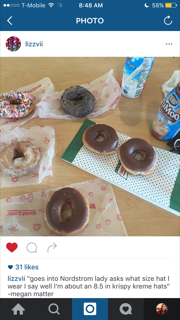 Dunkin Donuts, another traditional shop, is the donut shop of choice for several Academy girls because of their coffees. Dunkin Donuts offers coffee, iced tea, refreshers and juices too! If you are looking for a quick donut fix but want a well done drink with it, this is the place to go!
This shop certainly added a twist to the donut business when it introduced the Donut Burger!! This creation is composed of a delicious cheeseburger in between two donuts. The Soho Donut Company is definitely perfect for foodies who want to give everything a try!
Located in Hyde Park, this french-inspired shop introduced the Croissant Donut! Half donut and half croissant, this glorious creation is all things dough, dough, dough!!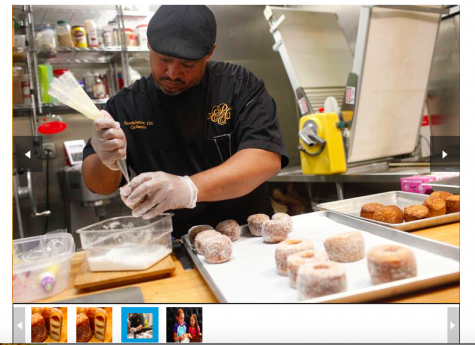 Do you have another favorite Donut shop? Let us know below in the comments!