Psomi on Noho: A Restaurant Review
August 28, 2020
Psomi (pronounced "so-me") is a Greek American eatery located in the North Howard area. Founded by Christina Theofilos (a novice within the restaurant industry), Psomi initially debuted in November of last year. Yet, it was only just recently that I managed to indulge my "Greek tooth". 
I am no Jonathan Gold, but I do possess quite the appreciation for both cuisine and authenticity. I have broken my dining experience into several categories in which I assess the quality of Psomi's atmosphere, service, and flavor on a standard 10 point scale. 
Please note these ratings are based upon my personal opinion. 
Ambiance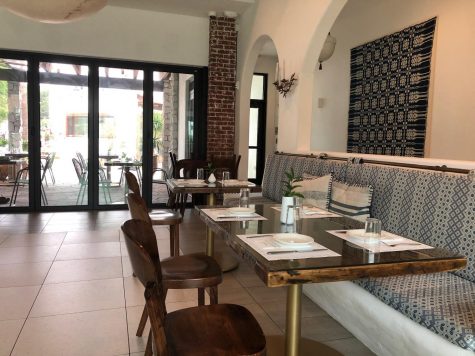 An evening at Psomi is much like an evening spent in Athens— for the most part. Perhaps patrons are not dining late into the night, nor are they capering to the dulcet tones of dimotiki (Greek folk music), yet Psomi's aesthetic is undeniably Greek. Chalky white walls, a cobblestone patio, fairy lights strung along the veranda— I felt as if I stepped on to the set of a "Mamma Mia," a dream of mine since '08.  
I suppose my only complaint would be Psomi's lack of seating opportunities indoors. (I will not be dining outdoors until early March— humidity and I, frankly, do not get along.) The area Psomi occupies is more apropos in that of a bakery or café as opposed to that of a large-scale restaurant.
Overall Rating: 8/10
Customer Service
Psomi's employees are attentive, polite, and knowledgeable. Prior to ordering, waitpersons relay Psomi's origin and intended purpose, if you will: "Rooted in a Greek foundation, influenced by the world, Psomi (stylized PSOMI) is focused on creating delicious food and drinks with the freshest ingredients, traditional values and friendly service."
Overall Rating 10/10
Please note Psomi is rather crowded in the evenings, thereby affecting the speed of service. 
Appetizers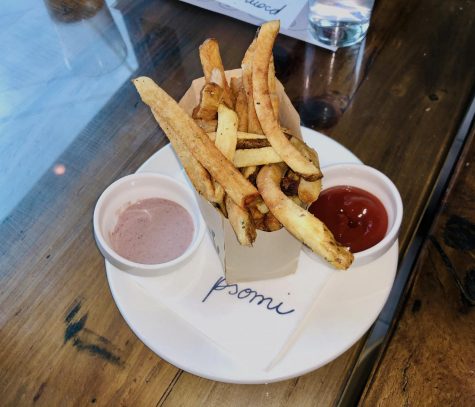 With a golden brown coloring, Psomi's fries balance a delectable ratio of crisp exterior to fluffy interior. Served with a dollop of kalamata olive aioli, these fries are sure to satisfy your savory cravings. 
Overall Rating: 7/10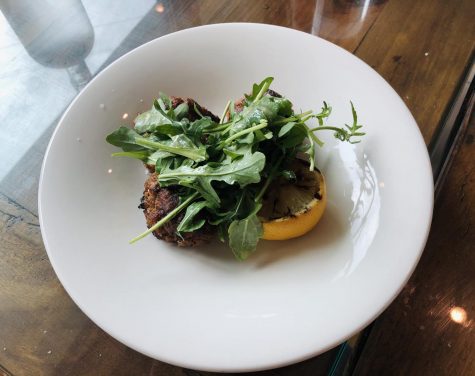 Incredibly tender, Psmoi's keftedes are a must-try— if only to sample a Mediterranean take on American meatloaf. 
Overall Rating: 7/10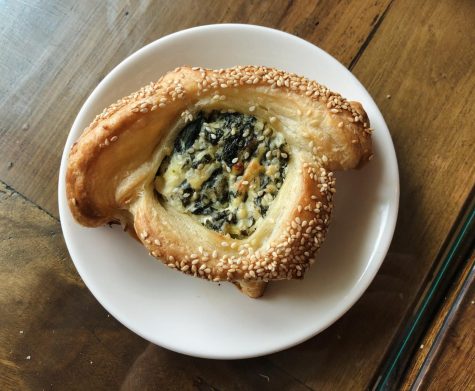 Comparable to perhaps a quiche or puff pastry, traditional Spanakopita consists of a sauteed spinach and feta cheese hash swathed within baked pastry dough. 
It's not that Psomi's spinach pastry is inedible, but rather it lacks a je ne sais quoi particular to Spanakopita. Perhaps it's Psomi's bread-like crust that does not flake quite as naturally as, say, phyllo dough would.
Overall Rating: 6/10
Entreé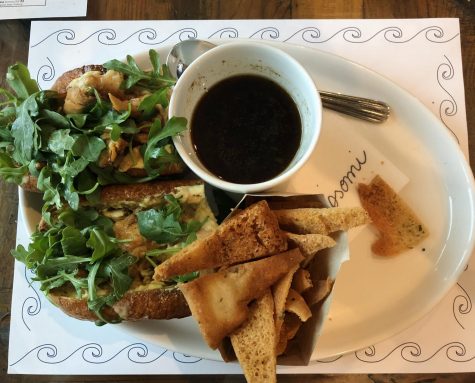 Decadent, tender, flavorful— enough cannot be said about Psomi's Greek Dip. Please note, their Greek Dip is filling enough for two and quite the "carbo-load". Of course, one can never say "no" to thinly sliced chicken breast atop a grilled baguette. 
Overall Rating: 8/10
Psomi is undoubtedly the spot to indulge in an authentic Greek meal surrounded by those you cherish most (or solo if you so wish). If you are not quite satiated once the dinner plates have been cleared, a dessert menu is available to peruse. 
"Psomi was very good and portion sizes are pretty large, but their presentation was beautiful," said Katelyn Butler ('22).
Overall Rating: 9/10