Help is on the way for the people of Colorado
Across the world, the people of the United States have responded to cries for help from victims of natural disasters.
This time it's our soil being washed away. Floods swept across Colorado and destroyed homes, lands, and roads, leaving towns unlivable and empty. The water system in the town of Lyons has been contaminated with E. Coli, leaving them with no clean water except for the emergency supplies. President Barack Obama first declared a state of emergency for Boulder, El Paso, Lyons, and Larimer counties, along with another 11 counties.
Many people currently living in Lyons call it an island because a river overflowed into their streets, keeping them from any way to leave.
Victoria Simonsen, the town administrator, said the cost of the damage is at least one million dollars.
Not only were homes destroyed, 22,000 gallons of oil spilled when the flood tore through the oil fields on the states Front Range.
In Nebraska, the natives were told not to come in contact with the flood waters. The waters stretched over 2,000 square miles and across 17 counties. Cities like Boulder and Longmont were greatly affected. The large amount of standing water is damaging crops and soil since there is no way to drain the fields.
Holly Robb, a Lyons native and granddaughter of a former mayor, said, "The people who've lived there, who've gone to school there, can't go back,"
Along with the damage to the state, more than 1200 people were reported missing when the flooding started.
Now, the number of missing people is down to one, and the official death toll is seven. The rescue teams were delayed because of the terrible rains that added even more water to the sitting flood waters.
The Salvation Army and other organizations are gathering donations to help the flood victims. Rebuilding of the cities has already begun. It started with families cleaning up the remains of their homes, looking for precious things that belonged to them, and trying to get back on their feet. Search teams are helping find animals and pets in the remains or out in the open where they could be trying to find shelter.
The recovery of Colorado cities will not be short or easy, but they will not stand alone.
Leave a Comment
About the Contributor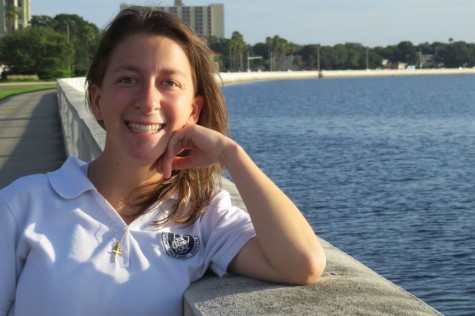 Jeanine Ramirez, News Editor
Jeanine Ramirez is an Academy senior, fourth-year journalist and the News Editor for the Achona. Following her interests in the social sciences, Jeanine...