AHN Excursions Magazine: New and Improved Online
The Excursions Literary Magazine for the 2013-2014 year is now available as a pdf and as an iBook! You can find it on the Student Information page on Haiku or the school Website. The iBook version might take a little while to download but it is worth it! This year's edition includes poetry, fiction writings, artwork, and photography from various students of AHN. This year, the magazine is completely and totally student-produced, showcasing not only the students' works featured in each section, but also the graphic design talents and hard work the staff has put into this project. The new format has brought a totally new look to Excursions, and we hope you find it easy and pleasurable to view. Thank you for taking the time to download and look through this year's edition of Excursions Literary Magazine!
About the Contributor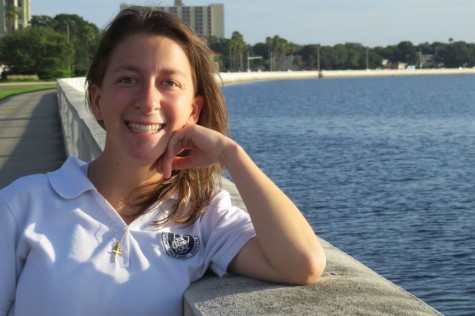 Jeanine Ramirez, News Editor
Jeanine Ramirez is an Academy senior, fourth-year journalist and the News Editor for the Achona. Following her interests in the social sciences, Jeanine...