Academy Alum and Loyola University Student Helping Promote Free Healthcare Clinic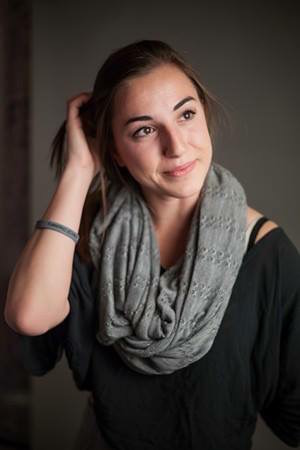 NEW ORLEANS, LA- Loyola University Senior Elysia Pendezec is working with Luke's House Clinic to promote their mission as a "place of medical and spiritual hope, health and healing for the people of New Orleans."
The work comes as a part of Pendezec's public relations capstone class at Loyola University New Orleans. Alongside her team of five students, Pendezec will help develop a comprehensive public relations campaign for Luke's House Clinic to implement in the coming months.
Luke's House Clinic is a 501(c)(3) nonprofit organization that provides free medical care to the uninsured community, primarily in Central City, New Orleans. The program thrives off of the dedication of volunteer physicians and staff.
"I went without health insurance for a little while in college, making simple visits to the doctor, unnecessarily expensive. So, I understand the need to provide medical care for those who cannot afford it; a lack of financial ability should not deter anyone from seeking medical attention when they need it," says Pendezec.
Since their founding in 2007, Luke's House has been delivering healthcare to the medically underserved every Tuesday and Thursday evening. Through implementing a public relations campaign, Luke's House Clinic hopes to increase awareness and support for their mission.
After graduating from Loyola University New Orleans in May of 2015, Pendezec hopes to use her Public Relations and Marketing experience to continue to help local organizations expand within the community.
For more information, contact Valerie Andrews, assistant professor at Loyola University New Orleans, at 504-865-3427 or at [email protected]
Established in 1937, the Loyola University School of Mass Communication offers sequences of study in advertising, public relations and journalism. The School of Mass Communication strives to educate students on both practical knowledge and theory within communication in order to enable them to be leaders in an ever-evolving professional environment.