On October 7, the terrorist group Hamas, which has control over Palestine, launched an attack against Israel from the Gaza Strip, which marks the barrier between Israel and Palestine. In response, Israel declared war on Palestine and fighting has been occurring since. There are severe civilian casualties, and the fighting is majorly impacting not just Israel and Palestine, but also many other countries.
The tensions between Palestine and Israel have been growing over time. The Global Conflict Tracker mentions that the Israeli-Palestinian conflict dates back to the late nineteenth century. However the conflict escalated in the late 1940's when the United Nations adopted the Partition Plan which divided Palestine into Arab and Jewish states. War broke out when the State of Israel was created, and Israel won, but hundreds of thousands of Palestinians were displaced. Tensions kept on growing, and many more wars were fought throughout the years. Although many attempts were made to deescalate the situation, they didn't work or fell apart after time. In 2007, Hamas gained control of the Palestinian government and as a result fighting has increased drastically. Hamas was declared a terrorist organization in the late 1990's.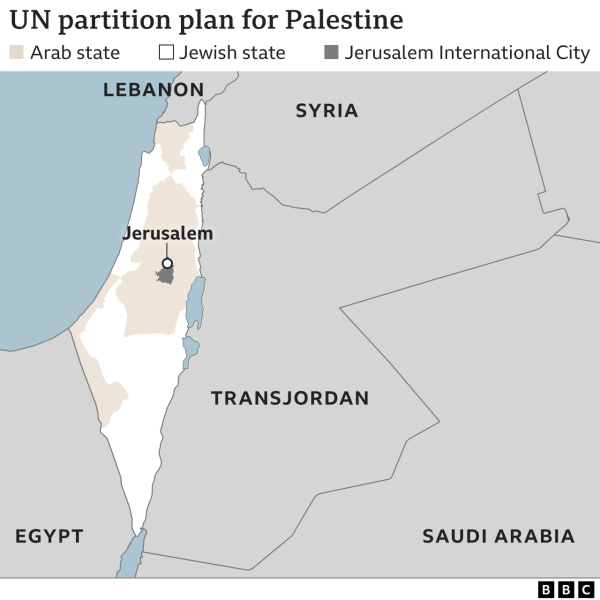 The Human Rights Watch and Amnesty International both consider Israel's treatment of Palestinian civilians as apartheid. The Human Rights Watch currently recognizes both Hamas and the Israeli military as being in the wrong because they are both targeting densely populated areas and civilians which violates humanitarian law. Hamas repeatedly fires rockets at Israel, and in response Israel sends back air strikes. This cycle of violence has caused severe harm to the civilians living in these areas. 
AP World History Teacher Jackie McKeon says "​​It certainly is a devastating situation. The roots of this conflict go back centuries and it's so upsetting that blood continues to be spilt. The dehumanization of innocent people in these societies is something I have a hard time comprehending. The cycle of violence has to stop and the children in Palestine and Israel deserve a future in which they can grow up safely in." 
The violence in Israel and Palestine has escalated to a point that has previously only been seen before in the Yom Kippur War in 1973.  According to the BBC, this year has been deadliest on record for Palestinians who live in the West Bank which is occupied by Israel, and they propose this may be a reason for Hamas's attack. the BBC also speculates that this could be a propaganda attack for Hamas to try to gain more popularity with Palestinian civilians. Overall, this violence is drastically having an impact on civilian lives on both sides and this violence is causing lasting impacts that will struggle with being resolved. The loss of lives is being felt all throughout the world. 
Uproar has also been occurring here in the United States as well. A vigil for Israel at University of Florida resulted in a stampede which university officials say was caused by "misunderstanding and panic." Meanwhile, students at Harvard blamed Israel for Hamas's attack which was met with outrage for valid reasons. President Biden tweeted his statement on Thursday.
View this post on Instagram
The violence in Gaza has reached an extremity and is devastatingly affecting human lives, and there has been an outpouring of support for everyone who has been affected.