When You Give a Girl a Barbie..
It's hard to find many girls who did not spend the majority of their childhood playing dress up or creating an imaginary life with a Barbie Dolls.  Still today, Barbie dolls rank among one of the highest sellers in gifts for little girls.  But, in the past few years, Barbie has been seen as a negative role model. Society has formed her to be an image and not an inspiration. However, on October 8, Barbie released a video with the question:"What happens when girls are free to imagine they can be anything?"
The message portrays healthy images that when you give a girl a Barbie, you give her the power to be anything she likes. This shuts down the idea that Barbie should be seen as a tall, skinny, beautiful and blonde woman all girls should look up to.  
Even many Academy girls have seen Barbie always having a positive influence on their lives.  For instance, junior Hope Rossi reflects, "As strange as it sounds, Barbie taught me how to dress up. Always having to put clothes on helped me figure out my own personal style." While for other girls, Barbie was their best friend they took around everywhere with them. "I can proudly say all of my barbie dolls were thoroughly  played with and went everywhere with me," Senior Miranda Plummer shares.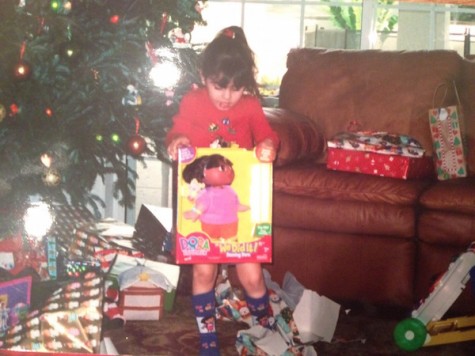 This video is to promote positivity that all girls should have the freedom to imagine they can do anything.  It gives a major twist to the societal expectations that Barbie is to be seen as only an image.  Even for some girls who didn't care so much for Barbies, "This video gives me hope for future generations and seriously melts my heart.  I was never the type of girl that ever played with her barbies but that makes me really want to buy a Barbie," explains Senior Veronica Sanchez.  
Barbie even has her own Instagram  account where she post potos using the hashtag #YouCanBeAnything to influence girls to reach out of thier comfort zone and into a life where they can achieve anything. Even posting about influential female leaders on the Instagram page, including Angela Merkel, has given Barbie positive influence in today's society.

This new commercial brings hope to Mattel and all of its feminine products, that Barbie will be seen as a positive influence.  Girls should feel that they can reach for these goals and be able to achieve them.  Because when you give a girl a Barbie, you give her the whole world.