Where America Stands: Mass Shootings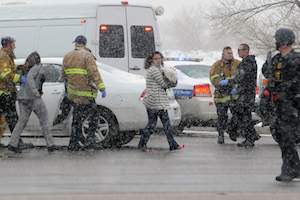 In the wake of the horrifying terror attacks in Paris, the world has rallied around Paris to show support for the families, friends, and country of those who were affected. Media outlets, big and small, have covered the event in hopes of enlightening the world about gun control, terrorist threats and capabilities, and the struggles in the middle east. In America, with the amount of shootings that have resulted in mass killings, there has to be some effect on its citizens.
France to hold national memorial service for the 130 people who died in the #ParisAttacks https://t.co/3wbn58Ck8p pic.twitter.com/qRwUXxEYpF

— BBC News (World) (@BBCWorld) November 27, 2015
Recently, in America, there has been an unprecedented influx in shootings and, unless written in number, it may be hard to firmly grasp how serious the problem is.
20 children have been unintentionally shot in #Tennessee this year. 8 of them were killed. https://t.co/lYWd8NC9nY

— Sandy Hook Promise (@sandyhook) November 30, 2015
According to USA Today, there have been more than 200 mass killings, in the United States alone, within the last 7 years. For a shooting to be classified as a mass killing "USA Today used the FBI's definition: four or more killed, not including suspects, in an event." Between 2006 and 2011, the FBI has supposedly recorded over 172 cases of mass killings across the country. AHN Senior Larissa Simon, who has noticed the violence across the country, shared how she felt about the statistics. "The fact that shootings happened at all is awful." Simon says, "The fact that we had so many is terrible and scary at the same time because we have to be doing something wrong to have the number of shootings we have." Florida is included in the variety of states that were excluded in the FBI's investigation. Still, in 2015 alone, there has been at least 45 shootings reported in Florida.
ICYMI: ZombiCon shooting in Florida leaves 1 dead, 5 injured http://t.co/N98F1aUVoY pic.twitter.com/B8PSavqBLJ — Orlando Sentinel (@orlandosentinel) October 19, 2015
It is estimated that a mass killing will take place every two weeks and since the shooting at Sandy Hook Elementary there has been at least 142 more school shootings. Why America has so many of these terrifying incidents can vary depending on the negative forces that affect familial and romantic relationships, stress levels triggered by holidays or traumatic events, or even finances.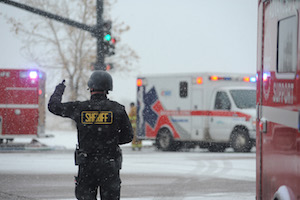 On Friday, November 27th, 2015, 3 died and 9 were injured at a Planned Parenthood clinic in Colorado. In response to hearing the news, Simon explains "I always think 'not again' or 'what is it this time?' I think it is because mass shootings are becoming more frequent right now and you can't help but question why they are happening." In the same article by USA Today, it was reported that "nearly one-third of victims were under age 18″ as well as "nearly 3 out of the 4 guns involved were handguns." Texas Senator, and 2016 Presidential Candidate, Ted Cruz tweeted out about the recent shooting in Colorado.
Praying for the loved ones of those killed, those injured & first responders who bravely got the situation under control in Colorado Springs

— Ted Cruz (@tedcruz) November 28, 2015
Even though the data may vary, it is evident that America has been impacted by these horrific events. Sophomore Emma Sewell admits, "No I am not shocked when I hear about shootings on television or on a radio. I am disturbed by the fact that I am no longer surprised to see or hear news of violent acts on television or radio broadcasts." Whether it's high school students or politicians on Capitol Hill, citizens across the country want an end to the violence. President Obama, in his speech to the nation after 13 people were killed at Umpqua Community College in southwestern Oregon, stated "The reporting is routine. My response here at this podium ends up being routine, the conversation in the aftermath of it. We've become numb to this."