Pizza Hut Stepping Up It's Pizza Game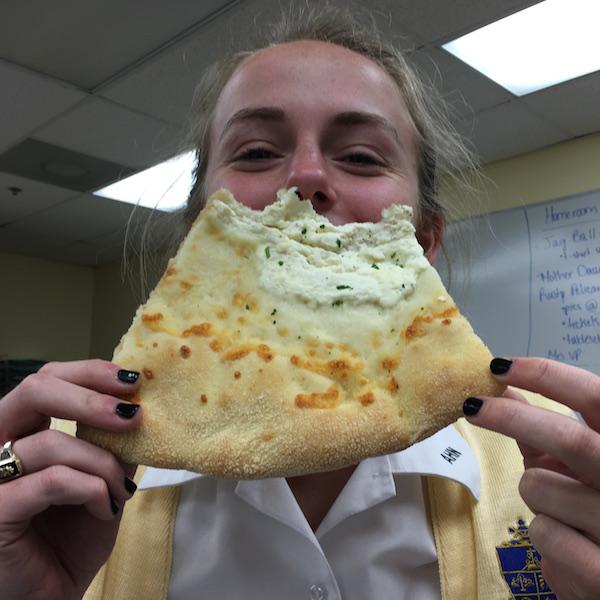 Being at an all-girl school where it seems like there are bake sales every week, and endless amount of eating (but not in the classroom), it's hard to not be affected by exciting food news.  So get excited because Pizza Hut just changed the entire game and released that they will be making a garlic knot pizza crust.  *Cue saliva*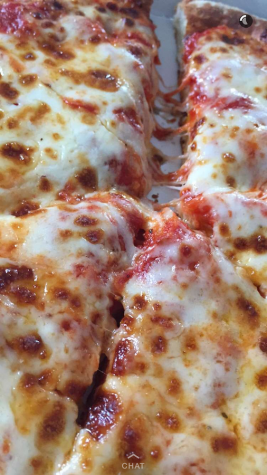 A few months ago, Pizza Hut released the 'hot dog pizza' crust pizza.  This included a large one topping pizza perfectly wrapped with 28 individual mini dogs for only the price of 11.99$.  Now, people are able to order this cheese stuffed garlic knot crust for the same price of $11.99, but only for a limited time.  
Junior Rachael Rosales, who doesn't frequently eat pizza was genuinely excited about the pizza, "I never really eat pizza, but after hearing this I might have to venture out to eat some more."
Pizza was first created  in Naples Italy, when Italian Baker Raffaele Esposito magically decided that putting cheese on a slice of bread and throwing it in the over would change the entire world.  Since then there have been many adaptations when the idea of pizza was first brought to america in 1905 by Gennaro Lombardi.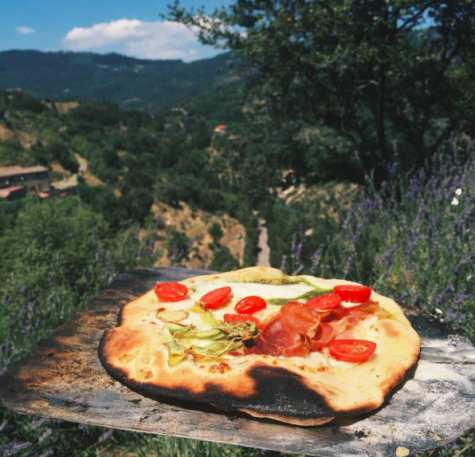 Differing styles from Chicago, to New York, or Hawiian the variety and options of pizza are endless.  Even pizza companies such as Papa Johns  are introducing pizza desserts, which are more or less of a giant cookie cake, but still have mouths watering and wanting for more.  
"Pizza gives me freedom from all of my fears and makes me believe I can do anything." Freshman Robin Zander ponders.
This new garlic knot crust changes the game and other pizza brands will have to act soon to make sure they can keep up with the rapid pace of pizza styles. So act fast because unfortunately this pizza deal won't be around for forever, but the love of it will.