The Many Lives of David Bowie
David Jones, better known by his world-famous stage name David Bowie, was many things and had many faces. Among being a British singer/songwriter, he was also a record producer, painter, and an actor. Bowie had nearly as many personas as an actor on screen as well as on stage. Most notably, he portrayed Jareth the Goblin King in the classic sci-fi film Labyrinth. Bowie also starred in The Man Who Fell To Earth as Thomas Jerome Newton, the humanoid alien, and made a famous cameo as himself in Zoolander. Tragically, Bowie recently passed away on January 10 of this year after an 18 month-long battle with liver cancer. Bowie is survived by his wife, Iman, his daughter, Alexandria Zahra Jones, and his son, Duncan Jones. Fans, young and old, will always remember the deceased super star.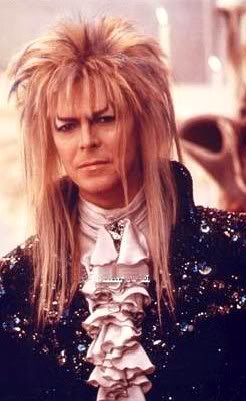 When asked what she thought is the most memorable thing about David Bowie, Academy senior, and Bowie devotee, Audrey Cooper said "His ability to transcend the barriers of the musical genre is an inspiration to many of the artists we know and love today, creating an impact on the music world that extended far beyond his own contributions."
In lieu of his death, let's take a look back at a time line of Bowie's most famous personas that inspired us all.
What is David Bowie's most memorable persona? "Ziggy! Obvi." says Academy senior McKenna Davey.
Bowie debuted his first persona Ziggy Stardust during Ziggy Stardust and his Spiders from Mars in 1971. On his concept album, The Rise and Fall of Ziggy Stardust, Bowie's Stardust is sent to warn humans that there are only five years left on earth. "Stardust" becomes a rock icon who is destroyed by his own vices and fans. His Ziggy look is defined by wild red hair, colorful outfits, outlandish makeup, and a circle on his forehead. Bowie's Ziggy Stardust era began to wrap up in 1973 and he officially ended it at Hammersmith Odeon on July 3rd, 1973.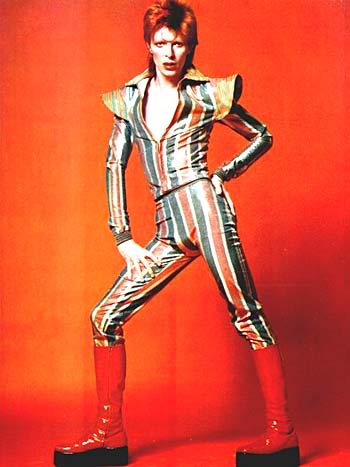 The singer introduced his preceding persona, Aladdin Sane, with an album under the same name. Aladdin Sane was a play on words of "A lad insane." Bowie's visits to America had a huge effect on the music he released in the Seventies. Bowie described Aladdin Sane as "Ziggy goes to America," making Sane, in essence, an evolved Ziggy Stardust. Bowie eventually settled in NYC where he lived with his wife Iman and their daughter. Aladdin Sane's look is similar to Ziggy Stardust in the sense that both persona's share the same untamed red hair and flashy clothing ensembles. The main detail that sets Sane apart from Stardust is the large red and blue lightning bolt he wore on his face.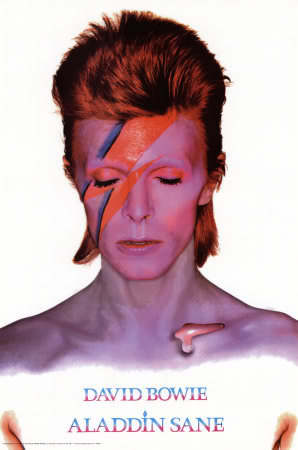 Bowie's next and last major persona to follow Aladdin Sane is Thin White Duke. 'Born' in 1976,  The Duke made his debut with the album Station to Station . The Duke's look is defined by a plain white button-down shirt, black slacks, and a simple black vest. Although this persona seemed much more laid back compared to his past glam incarnations, Bowie was actually going through the worst time in his life when he invented this persona. Between late 1974 and until early 1977, the singer developed a tremendous cocaine addiction. As he tried to break his cocaine addiction, Bowie began to phased out his Duke persona, choosing to move from his home in Los Angeles to West Berlin. There, Bowie would stay for two years until he finally conquered his drug addiction.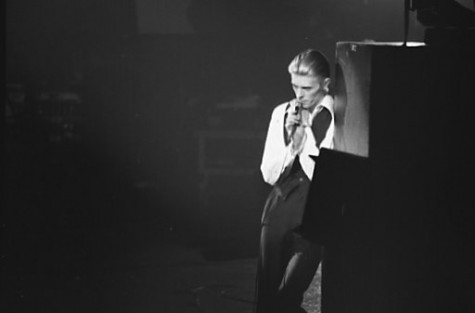 Bowie died peacefully in bed at his home in New York City surrounded by family and friends. He passed away just two days after his 69 birthday and his final album, Blackstar, released on January 8,2015, was his parting gift to his fans.