Why is Corbin Bleu the Third Most Searched Person on Wikipedia?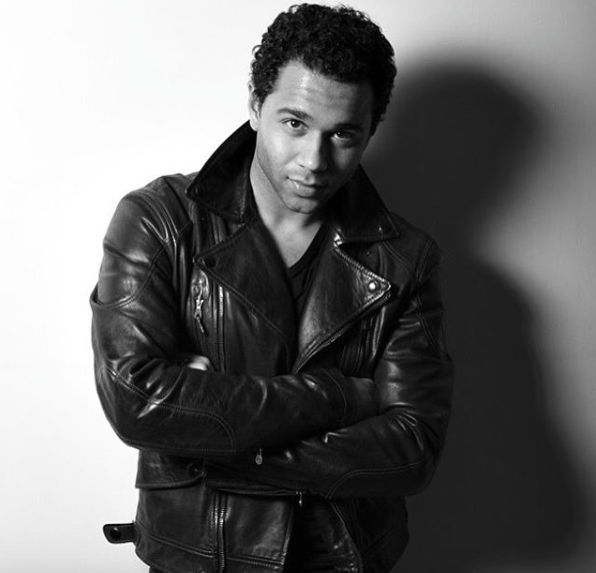 The two people with the most posted on Wikipedia pages are Jesus Christ and Barack Obama with over 200 pages in various languages, coming as a surprise to no one. Confusingly, though, the third highest person with Wikipedia posts: Corbin Bleu. Bleu, the actor most known for playing the role of Chad, a supporting character on Disney Channel's hit movie High School Musical, managed to somehow beat out historical figures such as Confucius, Issac Newton, and Leonardo di Vinci.
While Bleu was popular in the late 2000s, his fame is nowhere near other celebrities. Zac Efron, the actual lead of High School Musical, managed to receive only 66 wikipedia posts while Bleu's totals amounted to 193. Keke Palmer, Bleu's co-star in Jump In, didn't even register on the most translated list.  Searching all of the posts, they revealed that the pages weren't all created at once or by one person, but steadily over the last ten years by Bleu's fans.
Bleu's success on Wikipedia has left Academy students completely baffled.
"How did Corbin Bleu from High School Musical beat out Issac Newton and people you actually need to know? Don't get me wrong I still love HSM and all it's about, but what?" Senior Miranda Plummer comments in a state of confusion.
Unlike senior Plummer, freshmen Adrianna Radice thinks otherwise, "I think the world has its priorities straight."
This new revelation has people searching for answers. Perhaps Corbin Bleu's Wikipedia fame is an ode to Corbon Bleu, which his Wikipedia page takes special note to state the similarity of what stands between this infamous Disney actor and a meat dish wrapped in cheese? Perhaps the reason Bleu has more presence globally than Confucius is because of his baseball dance number in High School Musical 2? Right now, there are no answers to this mystery but the internet continues it's search as to why.