Healthy food tips to help you stay on top
While the right amount of sleep and exercise make up a large component of proper brain development, diet is the most influential factor that affects your brain health and mental capabilities. Without the proper nutrition, memory loss is inevitable as you age. In order to break the system, your diet needs to encompass these brain-friendly-foods.
Go nuts and sprinkle on some seeds!
You may have heard that it is unhealthy to consume nuts and seeds, but these tiny snacks are packed with protein, fiber, and omega-3 oils that help boost your energy and mood. They are perfect to toss on top of a salad or munch on at break. These include: almonds, walnuts, hazelnuts, Brazil nuts, sesame seeds, flax seeds, pumpkin seeds, and hemp seeds to name a few.
Friendly fruits
Fruits are a necessary part of your diet! They offer essential nutrients that aid in blood flow and cognitive development. Bananas are rich in potassium that helps blood circulation, and avocados and berries help establish learning capabilities and concentration skills. Daily intake of these fresh fruits will improve your studies and your mood.
Cuckoo for cocoa!
You may be surprised that dark chocolate made it to the list, but this special treat aids in the blood flow to the brain, making you more attentive in class. Next time you have chocolate, remember it is not always an unhealthy choice, your brain needs a little taste.
Eat more salmon
This health packed fish is known for its remarkable affect on improving memory and concentration. It is rich in omega-3 oils that are necessary for proper brain function. Having salmon once or twice a week for dinner is the goal for a healthier brain.
Adding these super foods to your diet will only improve your health and better your chances against memory loss as you age.
Leave a Comment
About the Contributor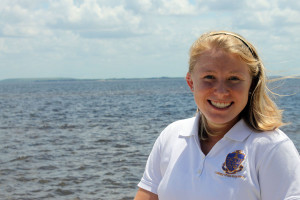 Casey Pluchino, Senior Staff Writer
In her spare time, Casey enjoys playing golf and tennis with her friends. She also dreams of becoming Tinker Bell someday.