Humans of Academy: Jaime Jurado
Throughout all four years of high school and eighth grade, senior Jaime Jurado has participated on the Academy Cross Country team.  Being the only senior on the team this year has led to many happy and heartbreaking memories that Jurado will never forget.  
Jurado's first reason for joining the Cross Country team was her best friend and her older sister, who both encouraged her to give it a shot. To Jurado, "It was something that just seemed like fun and I knew that they enjoyed it so I thought I would too." Another person who has been a big inspiration for her is freshman at UVA and class of 2015 alumni, Colleen Doherty, "It has been so much of the older girls influence that has kept me pushing for my best." Jurado shares reminiscing on her years on the team.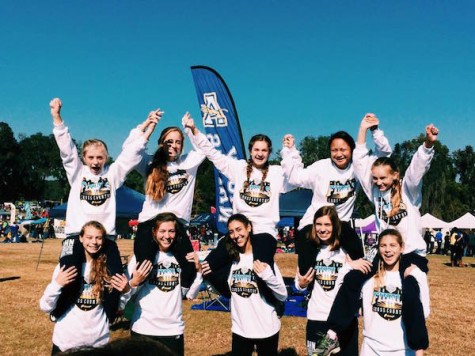 Being the only senior on the team has given Jurado many responsibilities.  She is captain of the team and is always pushing the girls to give their all. Jurado's responsibilities as a senior may seem like bearing weight, but to Jurado, "It's fun being the only senior, because now I view it as something fun instead of super competitive."
Not only has Jurado been inspired by all of the older girls on the team, but she has inspired the younger girls that surround her. Especially to freshman Katie Jones,  "Jaime was always so encouraging and she was always helping me out so I could run my fastest.   The underclassmen even made a shirt in honor of Jurado that states, "when you realize you're a senior" with an enlarged photo of her face in shock.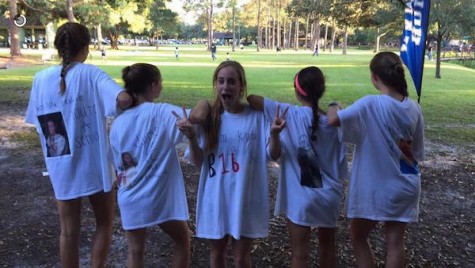 Unfortunately, as the season comes to a close, Jurado became injured and will not be able to participate in districts.  But, this will not stop her from going out and supporting her team and standing alongside the girls cheering them on, as they race to win districts.