The Force is Strong in AHN
At the Star Wars themed AHN vs TC basketball game on Thursday January 7, 2016,  AHN clearly had the force with them as they surpassed TC with a final score of 41 vs 31. Stars of the game, Guard and Senior Megan Bajo (#5) and Guard Sophomore Lindsey Perez (#4), set the momentum and endurance for the rest of the team that was not  far behind. The team lacked in the first quarter leaving JagNation a bit unresponsive, but once AHN channeled their inner Jedi the intensity picked up. JagNation quickly followed the team. During the foul shots JagNation showed their support by raising their light sabers to the girl at the line, and at the end demanded an appearance by Senior and Guard Christina Thompson (#10). With AHN's amazing skills, teamwork, and heart built from the season thus far, JagNation's support, and a little of the Force, the Jaguars were able to claim victory over the Tampa Catholic Crusaders!
[nggallery id=396]
About the Contributor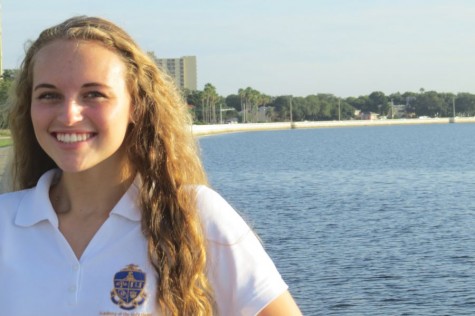 Karlee Nipper, Features Editor
Walking down the halls off Academy, it's hard to miss the bubbly laughter and "so bad they're funny" puns made by the one and only Karlee Nipper....